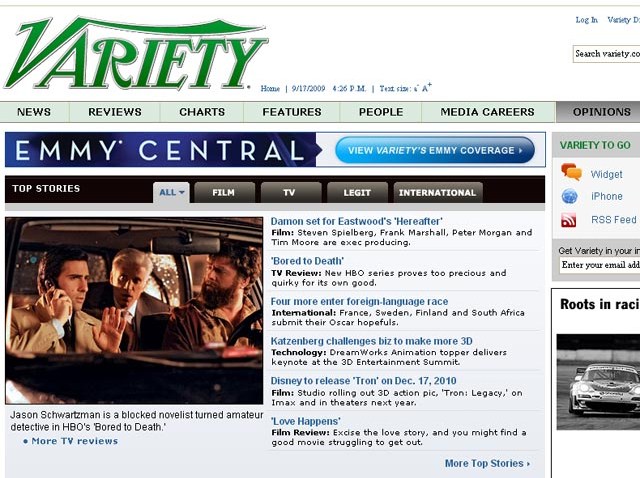 The party's over for Variety.com.
Starting in early 2010, most content on the publication's website will be available to paid subscribers only, the Los Angeles Times reported:
Publisher Brian Gott said executives are still considering whether some content will still be free or if the entire website will put behind a so-called pay wall. Discussions are also ongoing about whether online pricing will be lower than or equivalent to the print edition.
Business
The latest business news.
Variety.com was available only to subscribers until February of 2007, when the paper made access to its entire site free. Since the recession set in and online advertising rates began to decline, executives have been considering when and whether to go back to a paid strategy.
"Everyone thought then that if you got more traffic, you could sell more ads and make a ton of money, so we made a real effort to open up to consumers," Gott told the Times. "We thought about our business strategy and decided we want to focus on serving the professional entertainment community."
Deadline.com was the first to report the change.