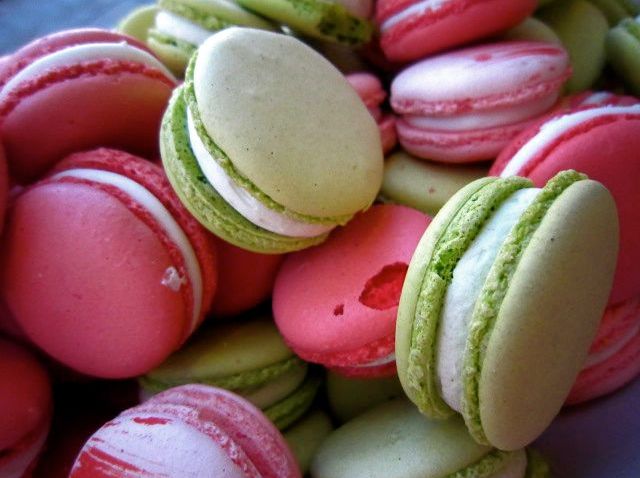 You might have just gotten your insulin levels under control from the cupcake craze, but get those taste buds ready for macarons. Droves of Angelenos are falling in love with this sweet French treat.
"This is the new Sprinkles, is what I've heard," said macaron enthusiast Jon Tan. "I love them; they taste good."
Macarons, cookie sandwiches with a creamy filling, are crunchy on the outside and soft inside, and made in a kaleidoscope of colors and flavors.
Business
The latest business news.
The treats are cropping up all over LA in a variety of flavors, including decadent chocolate, classic coconut and fruity blackberry, lemon and raspberry.
A Secret Forest Patisserie in downtown offers flavors including kiwi, orange blossom and tamarind cream. Hotcakes Bakes, south of Santa Monica, serves up a s'mores-flavored macaron.
"I'm into the craze; it just kind of rose, and I'm pumped about it," said Mike Tringe, a macaron convert.
Tringe was eager to try the rose flavor at Paulette bakery in Beverly Hills: "I've never had it and I'm excited."
Paulette Koumetz, owner of Paulette bakery, says that French transplants and locals alike are indulging.
"They say that it's exactly like in Paris," she said.

Other bakeries offering the French confections include Brentwood's Larder at Tavern, Jin Patisserie in Venice and Little Next Door near The Grove.