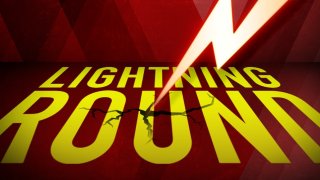 It's that time again! "Mad Money" host Jim Cramer rings the lightning round bell, which means he's giving his answers to callers' stock questions at rapid speed.
Vale SA: "Vale's a buy. ... In this new world, they're a winner."
CNA Financial Corp: "I'd rather go with the real, actual owner of CNA ... which is Loews."
Gladstone Land Corp: "It's going up too much, and you know what, it went up again."
Veru Inc: "I would tell you that this stock fluctuates, and you want to try to buy it on a big dip."
Allego NV: "In the end, that is just not a good business. ... They're better at it than most, so I will bless it, as long as you understand it's not a great business."
Sign up now for the CNBC Investing Club to follow Jim Cramer's every move in the market.
Disclaimer
Questions for Cramer?
Call Cramer: 1-800-743-CNBC
Want to take a deep dive into Cramer's world? Hit him up!
Mad Money Twitter - Jim Cramer Twitter - Facebook - Instagram
Questions, comments, suggestions for the "Mad Money" website? madcap@cnbc.com
Copyright CNBC