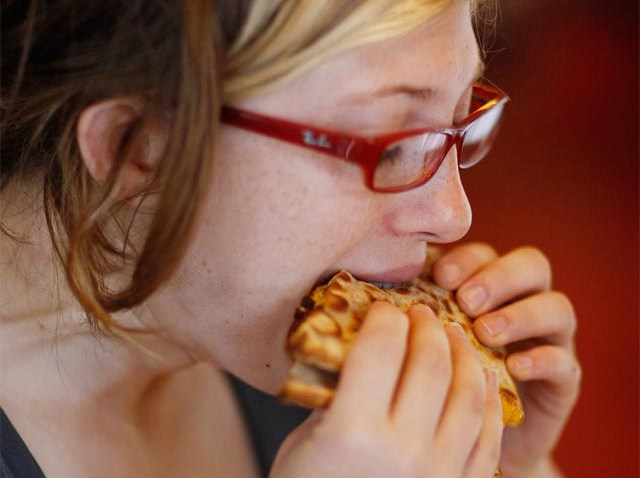 If you can read a stoplight, then you can choose your Orange County restaurants wisely.
Starting Thursday, OC restaurants will receive one of three stickers from the Orange County Health Care Agency:
Green: Everything is A-OK. Eat up.
Yellow: There have been some problems here, but we're working on it.
Red: This restaurant has been closed.
The system is similar to the one used in Sacramento. In Los Angeles, restaurants are graded with letters. Restaurant owners appear happy with the decision to use a color-coded system, the Daily Breeze reported:
Business
The latest business news.
Restaurant owners are just happy the county didn't adopt the letter-grade system in Los Angeles County, said Pam Waitt, president of the Orange County Restaurant Association.
"They like it a lot better than the A-B-C grades," Waitt said. "They felt like that was a bit of a scarlet letter. Basically anything that wasn't an A was a flunking grade."
That's not fair because a restaurant might get an F one day for a broken water heater and that's a lot less egregious than some violations, Waitt said.
"That's not entirely fair because there's a big difference between a broken water pipe and a rodent problem," Waitt said. "Diners need to know that."
For diners who want more information about a restaurant, incident reports are available at ocfoodinfo.com.