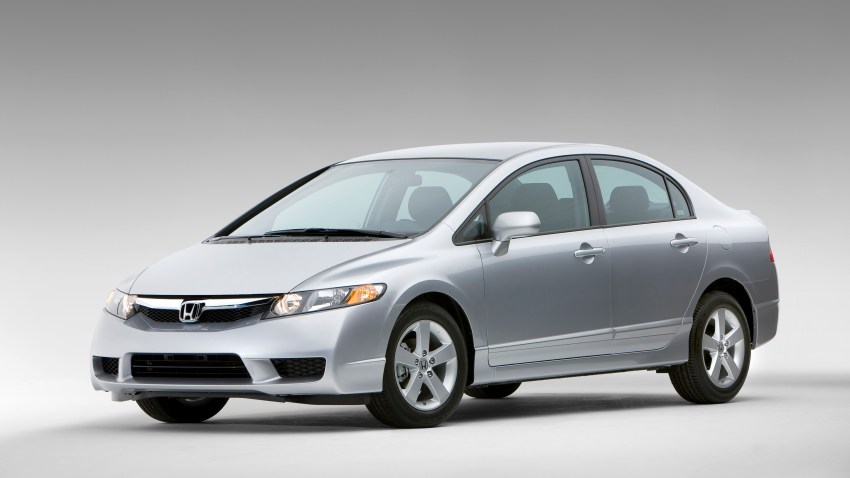 In these economic times, more people are holding onto their cars instead of buying a new one. Sales of new cars have plummeted, reaching the lowest level of vehicle sales in decades, according to Kelley Blue Book. The well-known vehicle appraiser today announced its Best Resale Value Awards.
The top choice went to Honda's top models which are expected on average to retain 44.5% of their value, according to Kelley Blue Book. Not one single American car made the top lists. For example, the typical Chrysler car is expected to retain just 24.2% of its original cost. The projections are based on the resale value five years from now (the average ownership period).
The Best Resale Value Awards picked the Honda Civic as the best hybrid car that would retain its resale value. The choice for compact pickup went to the Toyota Tacoma. The best full-sized pickup was the Toyota Tundra. The 2009 Toyota Highlander Hybrid was picked as the best value among hybrid crossovers, based on its projected resale value, Kelly Blue Book said. Best value in the crossover category went to Honda's CR-V.
Business
The latest business news.
The annual award excludes cars with suggested retail prices above $60,000, except in luxury car categories.
2009 BEST RESALE VALUE: BRAND
Honda

2009 BEST RESALE VALUE: BY VEHICLE CATEGORY

COMPACT PICKUP: Toyota Tacoma
FULL-SIZE PICKUP: Toyota Tundra
CROSSOVER: Honda CR-V
LUXURY CROSSOVER: BMW X5
HYBRID CROSSOVER: Toyota Highlander Hybrid
SUV: Jeep Wrangler
LUXURY SUV: Audi Q7 Quattro
HYBRID SUV: Chevrolet Tahoe
HIGH-PERFORMANCE CAR: Nissan GT-R
HYBRID CAR: Honda Civic Hybrid
COMPACT CAR: MINI Cooper
MID-SIZE CAR: Lexus IS
FULL-SIZE CAR: Cadillac CTS
LUXURY CAR: Audi A5
VAN: Honda Odyssey

2009 BEST RESALE VALUE: TOP 10 MODELS

Honda Civic/Civic Hybrid
Honda Fit
MINI Cooper
Scion xB
Scion xD
Scion tC
Toyota Corolla
Toyota Prius
Toyota Yaris
Volkswagen Rabbit

(All values based on the November/December 2008 Kelley Blue Book Residual Value Guide. Top 10 models appear in alphabetical order).