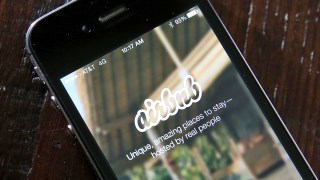 The Airbnb guests from hell have moved on. But Cory Tschogl isn't sure what she'll do with the condo they squatted in for most of the summer after over-staying an Airbnb rental, according to reports.
Maksym Pashanin and his brother Denys moved into Tschogl's Palm Springs condo earlier this summer, after making the arrangements via Airbnb.
They had stayed for 44 days but had only paid for 30 when Tschogl tried to give them the heave-ho -- only to discover that the unscrupulous pair now enjoyed tenant protections under California law. They would not leave, and they could not make her -- and they were eager to boast about it.
The pair threatened to sue her, and then bragged about the squatting on Kickstarter, where they had collected $40,000 for a video game that never materialized.
Maksym said he'd squat again before Airbnb banned the pair for life. For one reason or another, they elected to depart the condo willingly sometime over the past week, and left it undamaged, Tshogl told reporters.
Apparently the brothers have a history of this: They were sued by a San Francisco landlord for non-payment of rent, Business Insider reported. Meanwhile, Tschogl told the Chronicle she's "very emotionally and mentally uneasy."