Hoping to prevent another deadly accident on the San Francisco Bay, the America's Cup issued 37 new safety recommendations that teams must adopt to compete, including racing with reduced wind speeds.
The three-page list released Wednesday comes after the May 9 death of Andrew "Bart" Simpson when his AC 72 catamaran for Team Artemis capsized.He was trapped under the boat for 10 minutes and died.
Read the full list of recommendations here
Safety equipment, such as brightly colored helmets and underwater crew locating devices, training and the structural review of the AC72's are addressed.
There is also a new lower wind speed limit for race days.
MORE: Artemis Will Only Race if "Team Believes They Are Safe"
Tom Ehman is with the America's Cup staff and he said reducing wind speeds will increase safety.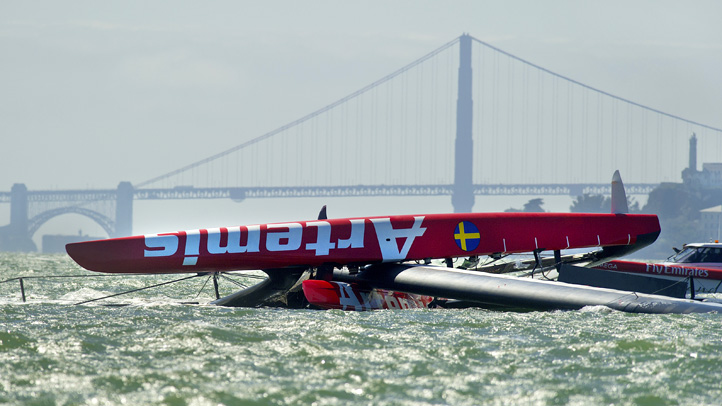 "It had been 33 knots, call it 35 miles per hour, we'd been running races up to that speed in September. That's been reduced to 23 knots or 25 miles per hour," he said.
Winds were between 25 and 35 mph when Simpson was killed. With the new recommendations sailors with be onshore if winds are that strong.
America's Cup officials say with the investigation into Simpson's death still under way it's too early to tell if any of the safety recommendations would have saved his life.