The Camp Fire roaring in Northern California's Sierra Nevada foothills has destroyed thousands of homes and left dozens of people dead in a matter of days, making it the most destructive and deadliest wildfire in recorded state history.
SIZE
To get a sense of the scale of the wildfires burning in California, use the map below to compare each blaze to any of the 1,000 most-populous cities or towns in the U.S.
THE PERIMETER
SMOKE FORECAST
DAMAGE MAP
AIR QUALITY
PHOTOS AND VIDEOS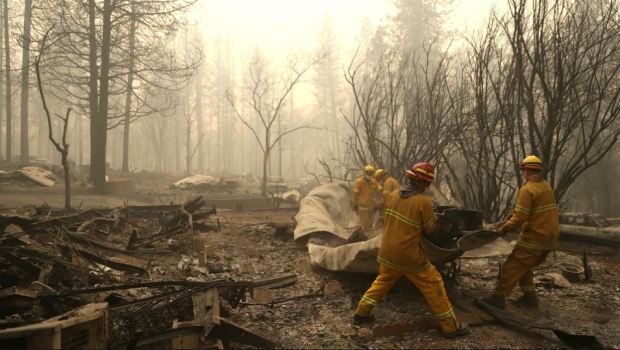 In Photos: Camp Fire Tears Through Northern Calif.
Woman, 93, Rescued From Camp Fire by Her Garbageman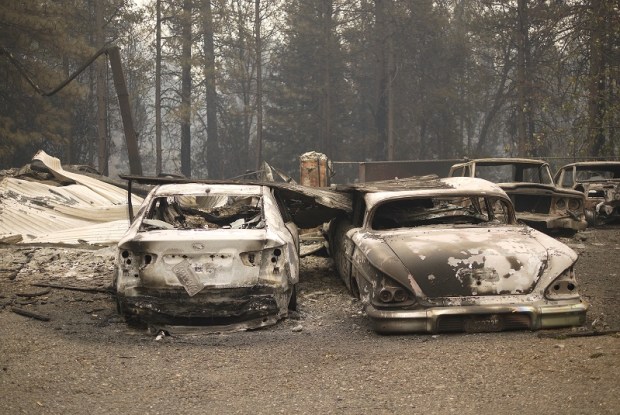 Camp Fire Leaves Small California Town in Ashes
Man Rescues Animals After Wildfire Devastates Paradise, Calif.
Father Comforts Daughter in Car as They Flee Calif. Fire