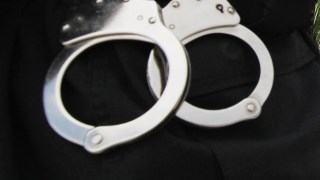 A 20-year-old Santa Clara man died early Monday morning when he was thrown down an embankment from a moving truck, and the driver was arrested on suspicion of DUI, according to the California Highway Patrol.
Officer Ross Lee said that Forest Christopher Lambert was also booked on a charge of gross vehicular manslaughter while intoxicated. The name of the passenger who died in the 1998 GMC Sonoma was not released pending notification of next of kin.
According to the CHP, Lambert was driving his pickup about 3:30 a.m. southbound on Alma Bridge Road, north of Aldercroft Heights at about 40 mph, when he lost control.
The pickup then veered toward the right shoulder where it struck a small dirt berm at the head of an embankment. Ross said Lambert's passenger was ejected through the open side window and ended up sustaining fatal injuries.
Lambert was taken to Santa Clara County Valley Medical Center where he was arrested.
CHP officers shut down traffic on both directions of Alma Bridge Road temporarily to investigate.