On the year anniversary of the Paris terrorist attacks that left 130 dead, Cal State Long Beach Sunday will honor Nohemi Gonzalez, the only American killed in the attacks.
Gonzalez, a 23-year-old El Monte resident studying abroad in Paris, was killed while eating with friends at a popular bistro in Paris called La Belle Equipe.
She was one of 17 students studying at Strate College of Design in Paris.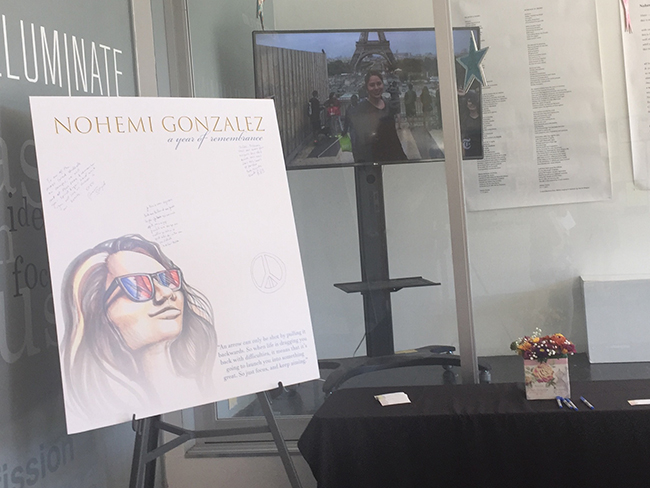 The terror attacks killed 130 people at Paris restaurants, a music hall and a stadium outside the city.
Since the attacks, Gonzalez has been awarded a posthumous degree, and a $100,000 design scholarship has been created in her honor.
The tree-planting ceremony honoring Gonzalez took place at 12:30 p.m. Sunday at the Department of Design on the Cal State Long Beach campus.
"It's still hard to believe what happened," her mother Beatriz Gonzalez told NBC4.
"I never say my daughter died. She just passed away."
Wearing the last piece of jewelry her daughter had on that night, Beatriz said her daughter is gone but will never be forgotten,
Her family said the university was her extended home.
"Since she was a little girl, she wanted to live in school. Now she's going to be here forever," Beatriz said.
When the leaves turn red, it will be a sign from Nohemi, Beatriz says, since that was her favorite color.
"It's going to be a very long wait ... but I'm going to get to see her one more time."