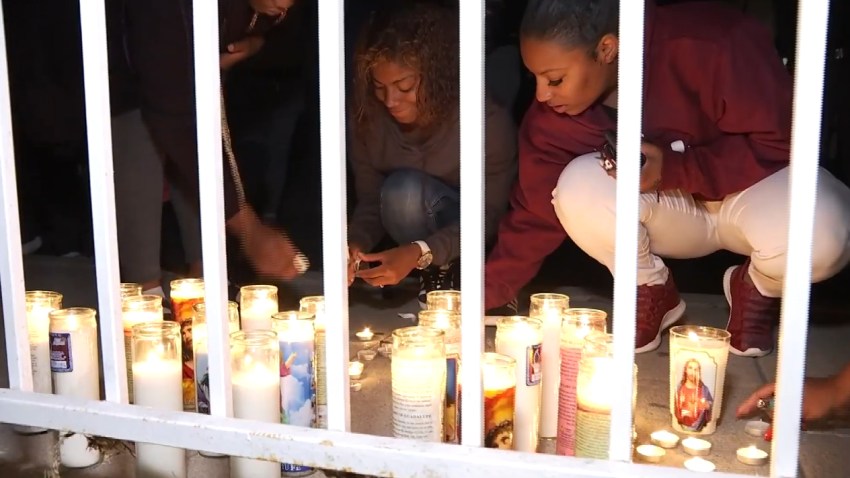 Relatives and friends of a 28-year-old woman killed in a party bus shooting in Santa Monica in 2017 are suing the city and the company that owned the bus.
The Los Angeles Superior Court negligence lawsuit alleges both the city and Lion Limousine Corp. are liable in the death of De'Ommie de la Cruz, who was shot during a confrontation between passengers on her bus and those on another about 1 a.m. on Nov. 3, 2017.
The plaintiffs include the dead woman's mother, Tomeika de la Cruz; brother, Alex de la Cruz; sister-in-law, Gina Chhouk; and 2-year-old daughter.
Also suing are five other passengers who were on board the victim's bus. Tiffany Flemming, D'Juan Darby, Christian Green, Eboni Cox and Cindy Hodges all allege they suffered emotional distress from witnessing their friend's death.
A representative for the city did not immediately return a call for comment on the lawsuit, which was filed Monday and seeks unspecified damages.
Santa Monica police officials also could not be reached regarding whether any arrests were made in connection with the shooting.
De'Ommie de la Cruz and her friends were returning to their bus when passengers on another bus got into a confrontation with one of the men on the victim's bus and several people began shooting, police said previously.
According to the lawsuit, De'Ommie de la Cruz and other female passengers were on the bus celebrating a friend's birthday when they asked for a bathroom break and the driver pulled into a parking lot near the Santa Monica pier.
The women were reluctant to leave the bus because they saw men from the other bus who appeared to be gang members, but their driver told them he would not be making any further restroom stops, according to the lawsuit.
After de la Cruz was hit by multiple gunshots, the bus driver drove to the Santa Monica Police Station, where the woman was laid on the ground as the passengers asked police for help, according to the suit, which alleges that "officers stood around the decedent, rendering no aid." She died later at a hospital, the complaint says.
The other passengers were not allowed to use the police station restroom and were told to sit on the ground, "as if they were criminals," so their photos could be taken, the suit states.
Lion Limousine knew or should have known the bus driver incompetent or unfit to drive, according to the lawsuit.
Copyright CNS - City News Service