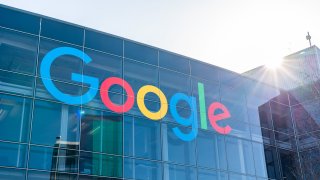 Google has delayed its plan for employees to return to the office, moving the date from July to September 2021, according to a staff memo sent Sunday night by Alphabet and Google CEO Sundar Pichai.
In the email, confirmed by NBC News, Pichai said the company will test out a "flexible work week" that entails working at least three days a week in the office and other days at home.
"We are testing a hypothesis that a flexible work model will lead to greater productivity, collaboration, and well-being," Pichai wrote in an email first reported by the New York Times. "No company at our scale has ever created a fully hybrid work force model — though a few are starting to test it — so it will be interesting to try."
Coronavirus Pandemic
Full coverage of the COVID-19 outbreak and how it impacts you.
Google isn't the only tech company to contest the traditional workplace. In October, Microsoft released "Embracing a flexible workplace," which included more guidance on an adaptable work site, work hours and work location. In May, Facebook CEO Mark Zuckerberg wrote in a Facebook post that the company could have half of all employees working remotely over the next decade. Twitter has said it will offer a permanent work-from-home option for its staffers.