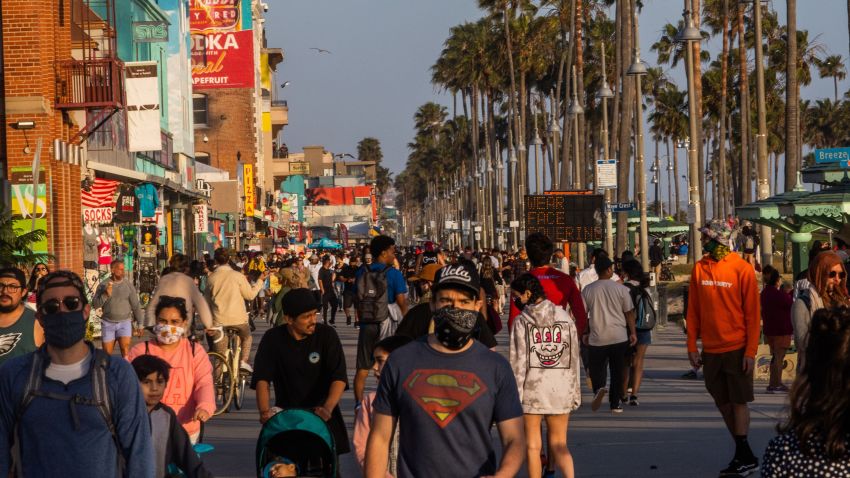 A coronavirus outbreak has spread across the globe and throughout Southern California. Below, you'll find county-by-county updates on the latest cases that have been confirmed by health departments in Southern California.
Note that significant increases in the number of cases may be partially due to a increase in the availability of COVID-19 tests.
California's most populous county is permitting businesses and houses of worship to open their doors, saying it's met state requirements for flattening the coronavirus curve. Los Angeles County is permitting in-person shopping and prayer services. Other counties already have done so. LA County coronavirus cases topped 100,000 before the Fourth of July holiday weekend.
Orange County Health Care Agency officials reported 1,028 new coronavirus cases July 7, the most ever, but some infections date back to June 18 due to a backlog of reporting from the state.
Just two of the newly reported cases involved skilled nursing facilities, so nearly all were from community spread. There were no new deaths reported, so the death toll stands at 366.
The number of known active coronavirus cases throughout Riverside County has climbed by 341, and the number of deaths connected to the virus increased by 20, according to local health officials, who also reported that the rate of people testing positive for COVID-19 has climbed to nearly 16%. According to Riverside University Health System RUHS officials, the confirmed active case count widened to 11,699, compared to 11,358 on July 6, while the total number of deaths attributed to COVID-19 complications rose to 506, from 486 a day earlier. The documentation period covers early March to the present. In that time, a total 21,101 infections have been recorded by the county. The active case count is derived by subtracting deaths and patient recoveries from the current total -- 21,101 -- according to the Executive Office.
Click the link above for updates from the county health department website.
Click the link above for updates from the county health department website.