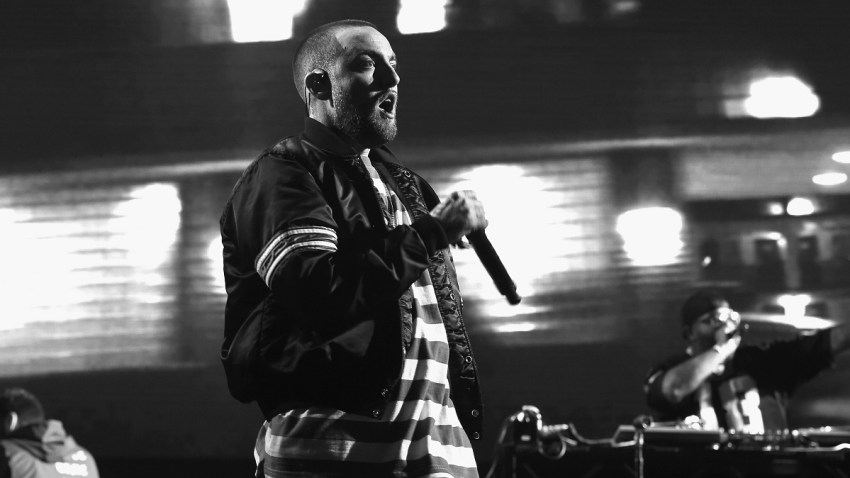 The coroner's office Saturday deferred the cause of Rapper Mac Miller's death pending additional investigation.
The 26-year-old rapper died Friday of an apparent overdose at his San Fernando Valley home, authorities said.
The rapper -- whose real name was Malcom McCormick -- was found unresponsive in his home in the 11600 block of Valleycrest Drive in Studio City and pronounced dead at the scene at 11:51 a.m.
Less than 24 hours before his death, Miller tweeted that he was upbeat about an upcoming tour.
"I just wanna go on tour," he wrote. "Ima just pull up to the venue 2 months early and start soundchecking."
Miller had just released his latest album, titled "Swimming," and his upcoming tour was to include a concert at the Greek Theatre on Halloween night.
"Go get tickets for tour. Thundercat J.I.D. I'm bringing a band," Miller tweeted. "The show is going to be special every night. I wish it started tomorrow. It starts October 27th."
The Los Angeles Fire Department reported that it responded at 11:42 a.m. to "an unspecified medical complaint" at the location, a spokeswoman said.
Miller's death was first reported by TMZ, which cited law enforcement sources and called it an apparent drug overdose.
"We're told authorities were alerted by a male friend who placed a 911 call from Mac's home," TMZ reported.
The Blast, citing a dispatch call it obtained, said rescuers were sent to the location for someone in cardiac arrest.
The Pittsburgh native had admitted to substance abuse in the wake of his breakup with singer Ariana Grande, who disabled her Instagram comments after some fans blamed her for Miller's death.
Many fellow hip-hop musicians quickly took to Twitter to respond to the news.
"So sad u gone home young Mac I had to post this to smile and think about the good Time we had on the set of this movie man god bless ya family. Pittsburg (sic) we lost a real one today," tweeted Snoop Dogg, who appeared with Miller in 2013's "Scary Movie 5."
"...You were such an incredible person," Post Malone tweeted. "You changed so many lives. Had so much love in your heart. You inspired me throughout high school, and I wouldn't be where I was today without you. Never a more kind and sincere and beautiful person..."
"I don't know what to say Mac Miller took me on my second tour ever," Chance The Rapper posted. "But beyond helping me launch my career he was one of the sweetest guys I ever knew. Great man. I loved him for real. Im (sic) completely broken. God bless him."
The rapper also was dealing with some legal issues after his May 17 arrest, after the vehicle he was driving struck a power pole in the Hollywood Hills.
He was charged with one count each of driving under the influence and driving with a blood-alcohol content of 0.08 percent or above, and was to be arraigned Tuesday in Van Nuys.
Copyright CNS - City News Service