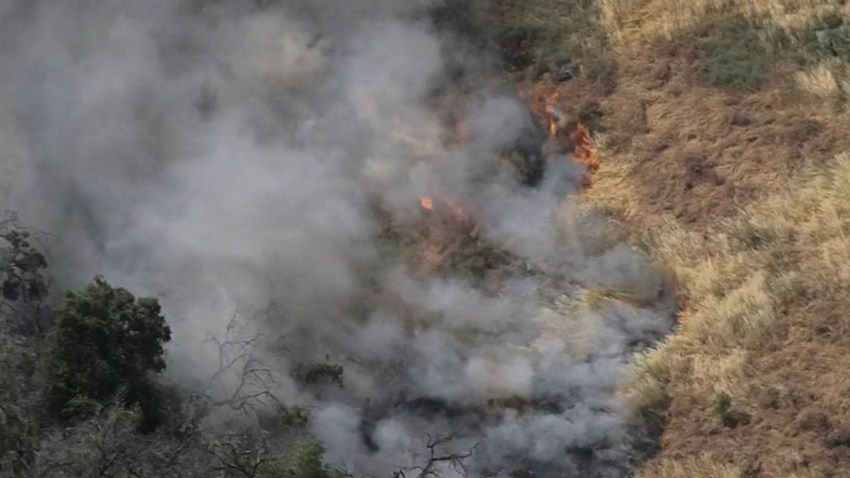 A fire scorched about 15 acres of grass and brush Wednesday in Montecito Heights but no structures were threatened and no injuries were reported.
The slow-moving fire was reported at 3:40 p.m. in the 4000 block of North Monterey Road, near Via Marisol, according to the Los Angeles Fire Department.
City and county fire department crews battled the flames on the ground and helicopters made water drops on the terrain-driven fire on the edge of Ernest E. Debs Regional Park, according to the LAFD's Amy Bastman.
By about 4:30 p.m., the fire appeared all but out, with no flames visible and only wisps of white smoke rising from the blackened scene.