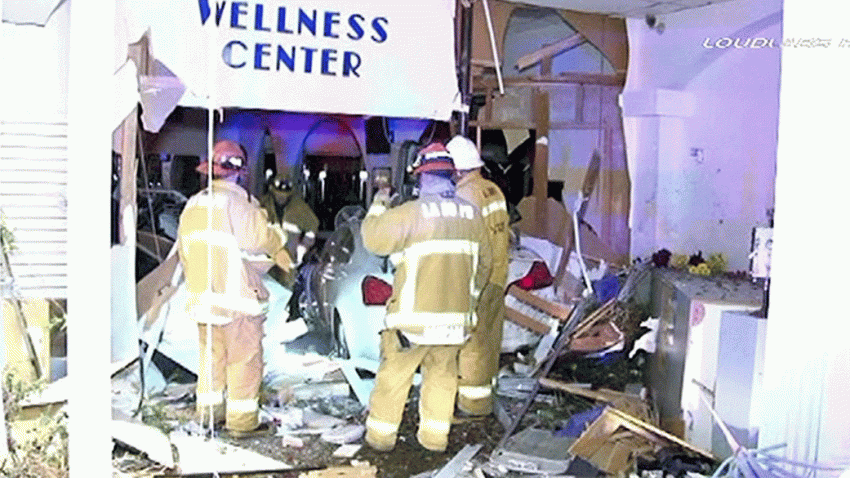 A driver was arrested on suspicion of DUI after crashing into a pharmacy Monday morning in Pasadena.

The crash occurred just before 4 a.m. in the 2500 block of East Washington Boulevard. The driver of an Infiniti G series crashed through the front of Phoenix Pharmacy.
The building also has a wellness center that includes a gym into which the driver crashed. Shattered glass and other debris surrounded the car.
"It went through a wrought-iron gate and into the gym, where are there some really heavy pieces of equipment," one of the pharmacy owners told NBC4.

It was not immediately clear whether the driver was the only occupant in the car at the time of the crash.
No injuries were reported. The vehicle was removed from inside the building later Monday morning.
Building inspectors are expected to arrive Monday morning to determine the extent of damage.