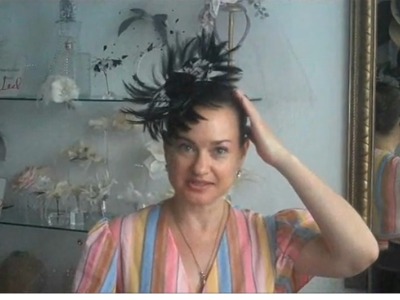 Fans and celebrities took to social media to express their feelings towards the racist remarks allegedly made by Clippers owner Donald Sterling.
TMZ Sports released an audio recording of a conversation Sterling allegedly had with his then-girlfriend V. Stiviano. In the recording, a man can be heard telling a woman not to "broadcast" that she was "associating with black people."'
NBC News has not been able to authenticate the audio tapes posted on TMZSports.com or the extended clips posted by Deadspin.
In response to the recording, the hashtag #BoycottClippers was created and trending on Twitter as of Monday. Many people used the hashtag while expressing their distaste for the owner, demanding immediate action be taken against the franchise.
Although not Twitter verified, a man who claimed to be the original lead singer of The Village People, @VictorWillis tweeted Sunday, "Sterling, you're banned from playing 'Y.M.C.A' or any of my music @LAClippers games. And I mean it! #Clippers #BoycottClippers"
Many people were also calling for Clippers players to take action against their team and to stand up against racism. @Smoothjazzmore posted, "Once upon a time, athletes stood up for something other than a paycheck! #BoycottClippers #DonaldSterling."
On Saturday, a Clippers tweet read in part, "Despite controversy, Clippers remain focused on Game 4."
Magic Johnson, who was mentioned in the recordings, took to Twitter on Saturday as well, and voiced his disapproval of the owner.
"LA Clippers owner Donald Sterling's comments about African Americans are a black eye for the NBA," Johnson tweeted.
Not everyone felt the embattled owner should be held accountable for the recording.
Some Facebook users took to the Donald Sterling page to defend the 80-year-old real estate mogul.
John Sull responded to a post regarding the alleged racist recordings posted on the Sterling page, saying the Clippers owner was the victim of "elder abuse" who was manipulated by his girlfriend.
Stull wrote: "...The current scandal makes me think she was getting paid to play Sterling so the team will be sold on the cheap."
Facebook user Karen Crowder posted, "I say Go Don!!!!!!!!!!!!!!!!!!!!!!!!! Say what you think. Everybody has a right to their opinion."
Public response to the scandal continued on social media Monday with over 16,000 photos posted on Instagram using the hashtag #DonaldSterling. A photo with a screen shot from the "12 Years a Slave" movie showed several slaves standing in a line with the caption, "12 Years a Clipper."
Rapper Snoop Dogg posted an expletive-filled reaction on Instagram, calling Sterling a "racist."
The NAACP announced Monday that it would no longer honor Sterling with a lifetime achievement award and that it would return money that was donated by the owner.
As well, over five big-name brands announced they would be severing ties with the team including, State Farm, Carmax and Virgin America.
Clippers President, Andy Roesner, said in a statement, "Mr. Sterling is emphatic that what is reflected on that recording is not consistent with, nor does it reflect his views, beliefs or feelings." He added, "It is the antithesis of who he is, what he believes and how he has lived his life."