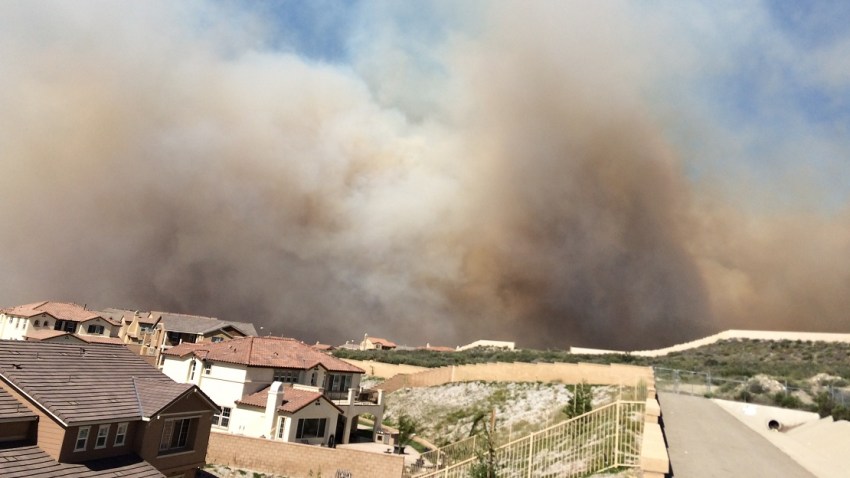 An illegal campfire caused a 2,190-acre fire that scorched brush in the San Bernardino National Forest and forced evacuations in a neighborhood below the fire, officials said.
The campfire may have been smoldering for a few days until the strong winds blew embers into nearby brush, investigators said in a news release.
"This is why we don't permit those (campfires) outside of our (designated) sites… the risk of a large fire is great," said John Miller, US Forest Service spokesman for the San Bernardino National Forest.

The Etiwanda fire started April 30 and burned amid red flag fire warnings throughout Southern California. Strong wind gust fanned flames and made for a fast-moving fire.
Firefighters reached 98 percent containment on the blaze as of Tuesday night.
The North Etiwanda Preserve remains temporarily closed while investigators assess the damage.
Forest and fire officials are asking anyone who may have encountered any hikers or persons in the area the week prior to the fire to call the WeTip Hotline at 800-472-7766 or submit a tip online.