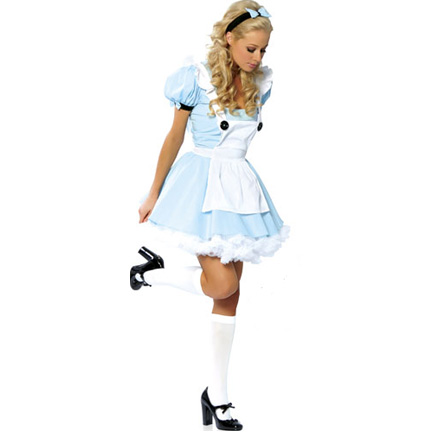 Vampires, Witches and Gaga.
Those are the expected costumes to make the rounds this season, but the most popular is all about Alice.
"Close to 50 percent of the people go for the Alice-in-Wonderland theme," said Phillip Sandoval, manager of Halloween Adventure in Sherman Oaks. "They are the most popular because of the movies."
Sandoval said you can count "Toy Story," "Pirates of the Caribbean" and "Iron Man" as some of the other popular films inspiring costumes this year.
"(I like the) Queen of Hearts, Mad Hatter," said a customer shopping for costumes. "I just go to Halloween stores, look for ideas, and put things together. If I like something, I'll buy it."
"It's about creativity with costumes, getting into this fantasy world, and just have fun," said Sandoval.
At Halloween Adventure and most costume stores, costumes range between $15-$300.
Around the country, the most popular costumes range from "pin-up girls," "Jersey Shore" characters, nerds and Lady Gaga.
A sexy spin on the "seven deadly sins" is also popular this year, according to costumzee.com. The sin costumes include "Poison Envy," "Greed Sinner," "Sloth Sinner," and "Pride Sinner."
What ever costume you decide on, don't wait until the last minute.
"My advice is come early," said Sandoval. "We'll have a line to the back of wall, wrapping around. It gets pretty crazy in here."