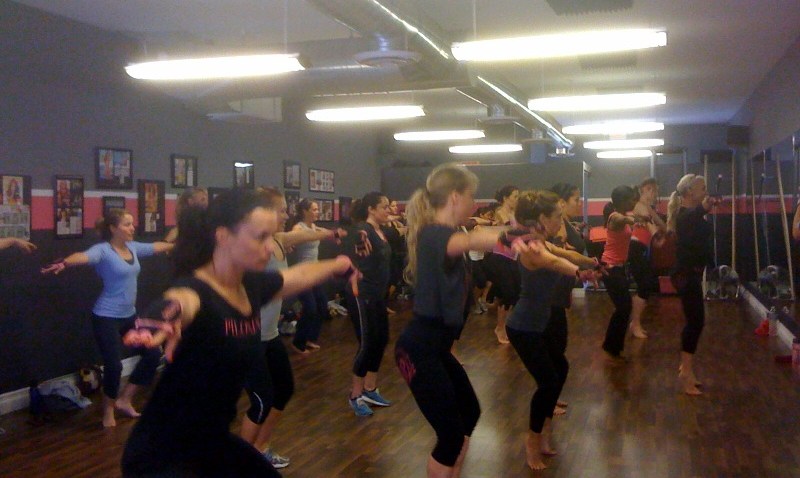 No pressure, but summer is coming and that means sleeveless tops, shorts and swimsuits. Is your body ready for the reveal? If you need a little help, you may want to join the latest trend in slimming down and shaping up. It's called Piloxing -- a fusion of pilates and boxing.
The new exercise trend was created at the Tolua Lake V Pilates Studio of Viveca Jensen. She wanted to kick up her clients' results so she incorporated the best of boxing with pilates. The hour class works in intervals, beginning with stretching, then a burst of boxing cardio, following by an intense, but gentle on the bones pilates workout. Then the action picks up again. May sound easy, but it's challenging. Clients say it's the best workout they've had. And, it's had results.
Christine Floyd Furtado credits Piloxing with helping her drop 50 pounds. Rachel Rosas says she has shed 30 pounds. Other women say they've dropped at least 20 pounds over the past months.
Health & Wellness
Health and wellness news
Jensen has also helped carve out strong abs and bodies for Hollywood's top celebrities. Piloxing has also grabbed national and international headlines.
They also say it's increased their stamina, core, muscle structure and posture. Jensen ends each session with the same message. In unison, students shout: "Sleek, sexy and powerful!"
She says exercise does not have to be intimidating; instead it should give you power to stay focused and determined in your day-to-day life.
Piloxing classes at V Pilates run $15 each or $140 for 10. For more information, go to the V Pilates website.