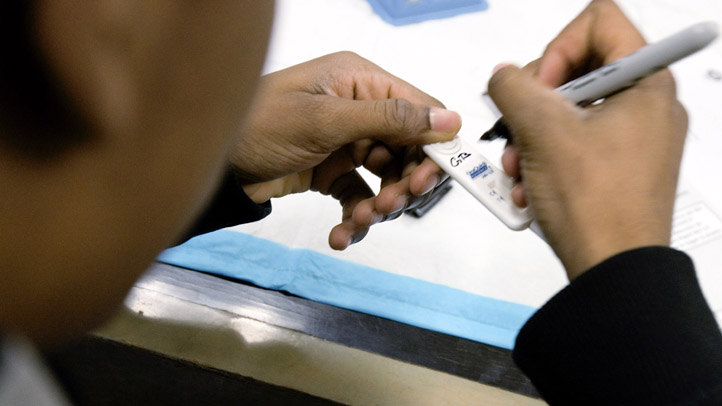 Free, confidential HIV testing will be available at a variety of locations in Los Angeles County this week as part of National HIV Testing Day.
Document: Los Angeles County HIV Testing Week Events 2011 (PDF)
Just more the half of the new HIV infections in Los Angeles County are spread by people who do not know they have the virus, according to the Los Angeles County Department of Public Health.
Health & Wellness
Health and wellness news
Experts consider HIV testing important because it identifies those who are infected, leads to their getting treatment, changing their behaviors and preventing further transmission of HIV.
The Centers for Disease Control and Prevention recommends that everyone between the ages of 13 and 64 be tested once for HIV, the virus that causes AIDS. Gay or bisexual men or people who inject drugs should get an HIV test at least once a year, according to CDC guidelines.
Free testing will continue through Friday. A list of locations providing the free testing can be found at erasedoubt.org. More information is available by calling 800-367-AIDS.
"National HIV Testing Day reminds each of us to do our part in fighting HIV/AIDS and get tested," President Barack Obama said. "All of us have a responsibility to ourselves and those around us to know our status and reduce our risk, so on this National HIV Testing Day and every day, I encourage every American to join the fight against HIV/AIDS and get tested."