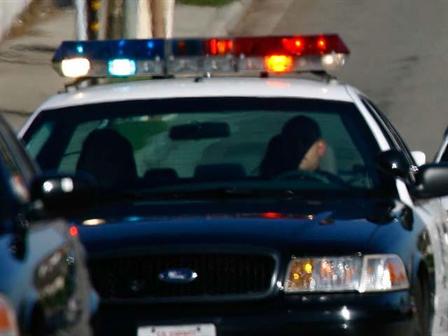 An 11-month-old girl died in a fiery crash on the Arroyo Seco (110) Parkway in Highland Park, despite attempts by her mother and neighborhood residents to pull the child from the burning wreckage, it was reported Saturday.
"You could hear the screams of the child," one witness told The Los Angeles Times. "They were high-pitched and terrible. Then they stopped."
The infant was identified today as Leiana Ramirez, a resident of an undisclosed district in Los Angeles, said Coroner's Lt. Larry Dietz. She was pronounced dead at the scene.
Local
Local news from across Southern California
The accident in northbound lanes occurred near York Boulevard about 5:25 p.m. Friday, according to Los Angeles Fire Department spokesman.
Witnesses told The Times that some motorists who stopped to look at the wreck did not get out to assist although they could hear the pleas of the mother, a 30-year-old mother who suffered second degree burns to both of her arms.
Jair Aguirre, a 26-year-old community college student who lives next to the freeway, told The Times he tried to fight the flames with a garden hose as three other men from the neighborhood ran to the car with buckets and a fire extinguisher.
After the extinguisher did not work, he tried to get the Ramirez out by breaking open a window with a baseball bat. The men repeatedly reached into the back seat of the Nissan Altima but were driven back and burned by the growing fire. The child was in a safety seat inside the Nissan was stopped with a flat tire in the right lane of a section of 70-year-old freeway with tight curves and narrow lanes. It was rear-ended by a 1999 GMC Yukon sport utility vehicle, according to the CHP.
The 22-year-old GMC driver suffered third-degree burns to both his arms with what the CHP called moderate injuries. A passenger suffered only minor injuries.
Paramedics rushed all the injured to Huntington Memorial Hospital in Pasadena.
Copyright CNS - City News Service