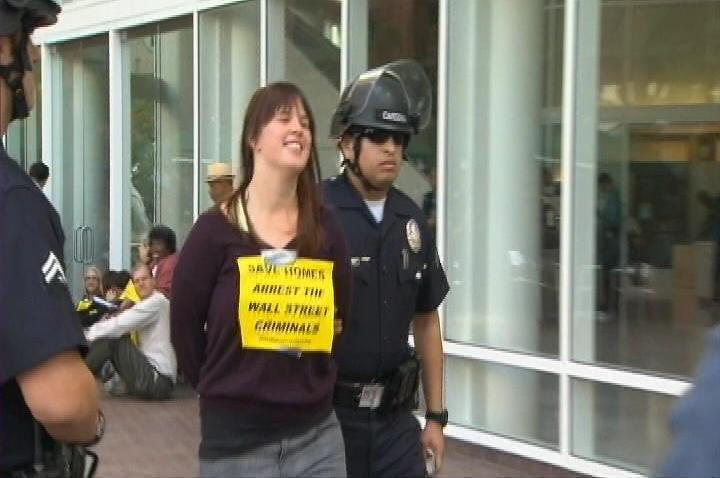 Police moved in during a protest in front of a a downtown Los Angeles branch of Chase bank Thursday afternoon, arresting 22 demonstrators who refused to be moved.
The demonstrators included people facing foreclosure, homeowner rights advocates and labor leaders. Some are wearing signs that say "Save Homes Arrest the Wall Street Criminals."
As part of "Stand Up for the American Dream Day" protesters said they were outraged that while banks were not working with them on their foreclosure problems, the six major banks alone are on track to pay out over $143 billion in bonuses this year.
Local
Local news from across Southern California
Police say there were no injuries to demonstrators or police during the noon-hour protest which blocked the entrance to the building lobby while other supporters marched on a sidewalk.
They also say the protesters will be cited for trespassing and then released.
Copyright AP - Associated Press