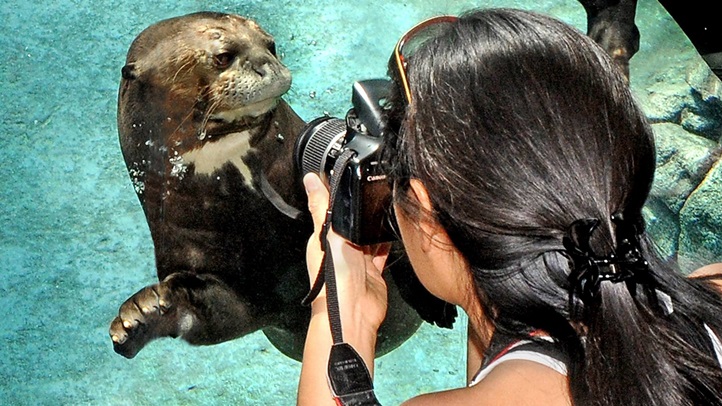 Scroll you might, and scroll and scroll and scroll, paging through your various social media feeds, but the one sight that will make you stop, every single time, is a snoozing, up-on-a-branch baby koala.
Or a lion in mighty mid-roar. Or a leaping gazelle. Or another other animal photograph that stirs, cheers, and fills a viewer with wonder.
Visual records of our non-human co-earthlings do have a wonderful way of captivating we people like almost nothing else.
Local
Local news from across Southern California
The long-running LA Zoo Photo Day is based on this principle, that capturing a bongo in the morning light, on film, and then sharing it, is an uplifting act for us all, and definitely the photographer who was there to witness it, and, via her art and technique, deftly record it for eternity.
It's also a day devoted to the nuts/bolts of sublime snapshots. So while the early entry is a major element of Photo Day, which is presented by the Greater Los Angeles Zoo Association and Paul's Photos, so are the "inspirational and instructional talks" that are part of the popular yearly event.
That event is scheduled for Sunday, Nov. 6, and, as is tradition, you'll want to line up your ticket in advance of the weekend, for sure.
Both digital and the film route are a-ok, too, and if you're new to photography? You are welcome, as are those camera-toting pros who've been covering nature for decades.
There's instruction available for beginners, or for anyone looking to pick up a few tips on taking pics of beings who can quite literally be perpetually on the move (even if that movement is the swishing of a tail).
Don't have the gear you'd like? Your admission covers loaner equipment "from major manufacturers." Looking for the ideal spot to snap your favorite critter? Telephoto stations will allow photographers to "attach their cameras at various exhibits throughout the morning."
A catered lunch, a photo contest, and a number of other lens-tastic doings, all built around the photo-theme of the gathering, are also on the slate.
Whether you take the perfect flamingo photograph for your Christmas cards, or for a 2017 calendar you hand out to friends, or for the wider ocean of social media, remains to be seen.
But animal photography is an adventure, one that many enjoy being a part of, and sharing later on, with other people who adore the many beautiful beasties who also call our diverse and delightful planet home.
Copyright FREEL - NBC Local Media