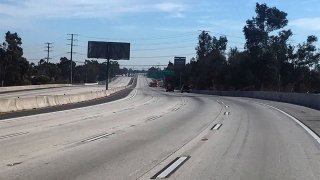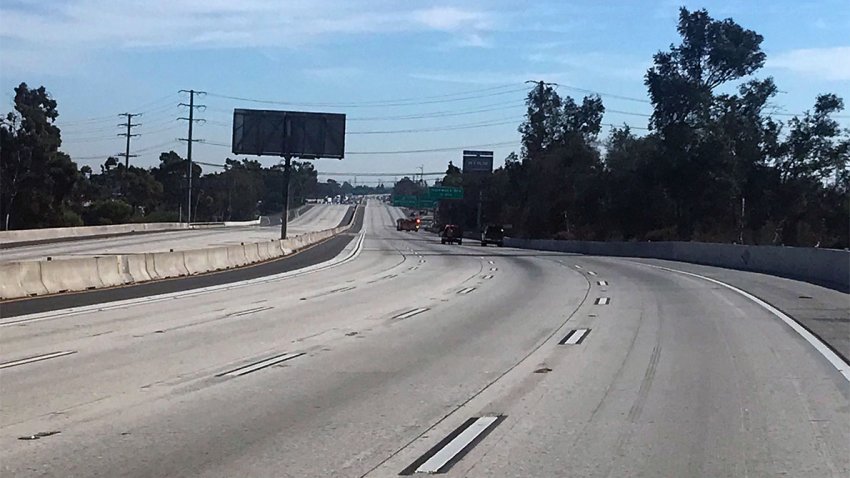 A stretch of the 405 Freeway was closed early Thursday afternoon in the Redondo Beach area due to a hazardous materials investigation, according to authorities.
Both sides of the freeway were closed for the investigation near Inglewood Avenue. A truck carrying what authorities described as a possible corrosive inhalant could be seen on the side of the freeway.
The northbound lanes of the 405 reopened around 2 p.m. Southbound lanes reopened around 3 p.m. No injuries were reported.
While it was reported earlier that the liquid was hydrogen cynanide, the Los Angeles County Fire Department later said it was not. CHP determined it was thioglycolic acid, which can be used in cosmetic formulas.