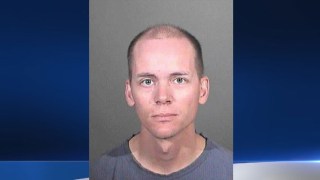 A man who worked at a church in Lancaster and is also a teacher at a Palmdale Catholic school has pleaded not guilty to allegedly molesting two young girls.
Jonathan Macy, 31, was arrested after a young girl came forward and said he molested her while she was at Grace Chapel on the campus of Desert Christian School for Sunday church services.
Deputies said during the investigation, a second victim came forward. The second victim also met Macy while attending Sunday school at Grace Chapel.
Macy is also a teacher at St. Mary's Catholic Elementary School in Palmdale.
Investigators said school and church officials have cooperated with their investigation. Macy remains in custody in lieu of $1.2 million bail.
It is not immediately clear if Macy has retained an attorney.
Anyone with information is asked to call the Los Angeles County Sheriff's Department Special Victims Bureau at 877-710-5273. Anonymous tips can be made by calling 800-222-8477.