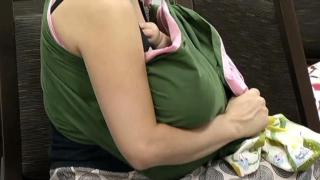 Traveling mothers who want to breastfeed in private may soon have an area at LAX just for them thanks to a bill heading for the California Assembly.
The state Senate on Wednesday passed a bill that would require Los Angeles International Airport to provide a private area for nursing moms with a space that has "at minimum, a chair and an electrical outlet."
San Francisco International Airport is currently the only airport in California that has breastfeeding areas, with a breastfeeding space in each terminal for traveling moms.
"We were thrilled to read about bill 1787. As nursing working moms we had firsthand experience with the challenges of nursing while traveling through airports or working outside the home," author Sascha wrote on Mamava.com, a blog dedicated to breastfeeding. "There is nothing more demoralizing than using a breast pump in a bathroom, or trying without success to nurse a distracted baby in a hectic public place."
Nearly 60 percent of women in California exclusively breastfeed for the first three months, but that number drops dramatically at six months to 27 percent, according to the Centers for Disease Control and Prevention.
A factor that contributes to the drop off is lack of accommodation, according to BreastfeedLA.org.
State law says a woman has a right to breastfeed anywhere she is legally allowed to be.
Breastfeeding spaces would have to be ready by 2016.
Published at 9:59 AM PDT on Aug 21, 2014 | Updated at 5:07 PM PDT on Aug 21, 2014