A bill signed by Gov. Gavin Newsom gives California students a late pass.
It's one of the stories we're featuring today on NBCLA.com.
California Becomes the First State to Mandate School Start Times
California Gov. Gavin Newsom ended the Legislative session on Sunday by signing a new law that bans high schools from starting the day before 8:30 a.m. Teachers and school districts say it's a decision that should be left up to local officials. Here's the full story.
Uber Passenger Killed in a Deadly Chain of Events on 101 Freeway
What appears to have started with a fight between two Uber passengers ended with one of them dead early Monday on the 101 Freeway. We'll have updates here.
Fatal Crash Closes Part of 101 Freeway in Encino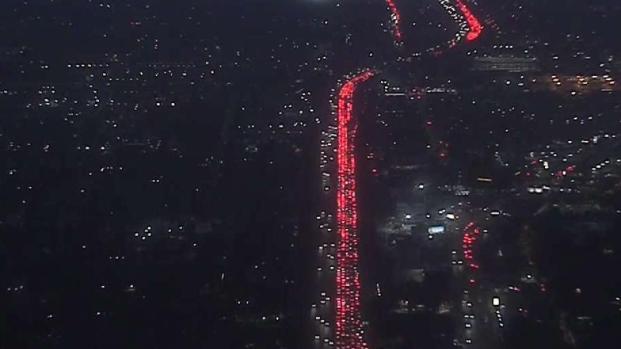 Veteran Park Ranger Captain Dies During Saddleridge Fire Patrol
Los Angeles Park Ranger Capt. Alberto Torres suffered a heart attack while on patrol during the 8,000-acre Saddleridge Fire north of LA. Torres had been part of the department for 40 years.
Photos: The Saddleridge Fire as Seen From the Valley to the Ocean
When to Expect the Next Round of Santa Ana Winds
Santa Ana winds fanned flames late last week during the worst wildfires of the season in Southern California. The infamous winds will return Sunday, possibly sticking around for three days. It's not clear yet how strong this next round will be, but we'll have updates here.
First Alert Forecast: When Will the Santa Ana Winds Return?