As loved ones grieve the loss of four Marines killed in a training exercise at Camp Pendleton, new information emerged Thursday night about who those service members were and how they lost their lives in what a base official called a "tragic accident."
The victims were identified as:
Staff Sgt. Mathew R. Marsh, 28, of Long Beach, Calif.;
Gunnery Sgt. Gregory J. Mullins, 31, of Bayou L'Ourse, La.;
Sgt. Miguel Ortiz, 27, of Vista, Calif.;
Staff Sgt. Eric W. Summers, 32, of Poplar Bluff, Mo.
The four men were killed in an explosion about 11 a.m. Wednesday as they were clearing unexploded ordnance from a sprawling range, known as the Zulu impact area, a base official said Thursday night.
Marines Killed in Training Had "No Room for Error"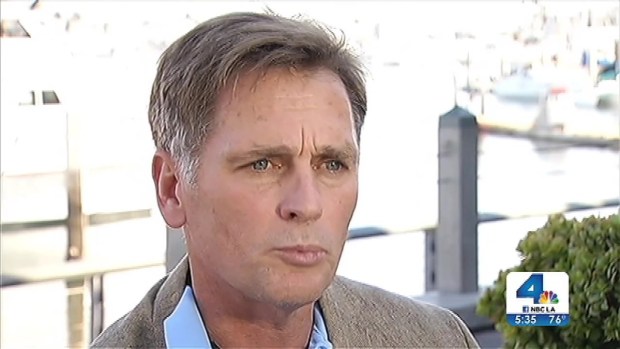 That area is used for firing explosive munitions and for bomb-dropping exercises. Live-fire training was not being conducted in the Zulu area when the explosion went off, the military base said in a statement.
Two other Marines and a Navy Hospital Corpsman were injured in the explosion. They were treated at the scene.
"Explosive Ordnance Disposal is a small and tight-knit community, not just in the Marine Corps, but in the entire US military. Our focus now is on ensuring these families receive the help and support they need," Brig. Gen. John W. Bullard, Commanding General, Marine Corps Installations West - Marine Corps Base Camp Pendleton, said in a statement Thursday night.
Two of the victims hailed from Southern California.
Staff Sgt. Mathew R. Marsh, 28, was an Explosive Ordnance Disposal Technician assigned to Headquarters and Headquarters Squadron, Marine Corps Air Station Camp Pendleton.
He joined the Marines in 2003. The Long Beach native was deployed twice to Iraq and twice to Afghanistan, where he served his last tour in 2012.
Sgt. Miguel Ortiz, 27, of Vista, worked with Marsh as an Explosive Ordnance Disposal Technician at Camp Pendleton.
Pictured at right, Ortiz joined the Marines in 2006 and was served a tour each in Iraq, the Western Pacific and Afghanistan.
He is survived by three children, ages 3, 6 and 9.
A retired chief warrant officer who had job similar to the slain Marines' in the Navy said every branch of the military trains at the same joint-training center.
"A lot of our lessons are in blood, both life and limb. It's why we take this so seriously," said Mark Fleming, a retired explosive ordinance disposal technician.
Fleming worked 30 years in the Navy and said the job he performed for most of those years – the same task the slain Marines were performing – requires nerves of steel and a mind for knowledge. There's no margin for error, he said.
"They train with live explosives," Fleming said, speaking generally of the training exercises
Called a "tragic accident," this week's incident comes eight months after seven Marines were killed and eight more were injured when a mortar exploded at a training site in Nevada.
A military investigation concluded that deadly training incident was the result of human error.
An investigation is underway to determine what led to Wednesday's accident.

More Southern California Stories: