How much cuteness can fit in one basket?
Meet brothers Pluto and Goofy, two curious and playful puppies who are looking for a home to share in their antics. They were surrendered by the previous owner, who had too many dogs.
Pets of the Week Goofy and Pluto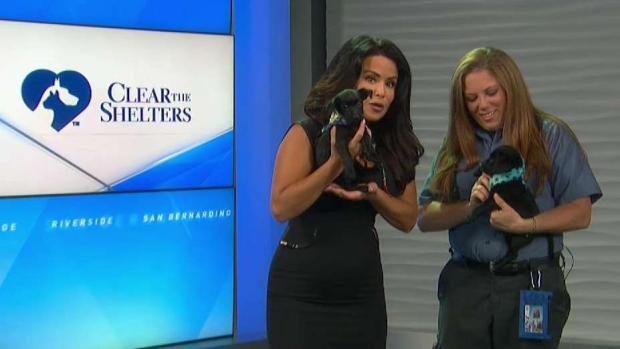 Pet IDs
Pluto: A1880411
Goofy: A1880409
Where to See Them
East Valley Animal Shelter
14409 Vanowen St., Van Nuys
Hours: Tuesday-Saturday: 8 a.m. to 5 p.m.; Sunday: 11 a.m. to 5 p.m.; Closed Monday and holidays.