As a Palmdale family struggles with the decision of whether to take a 7-year-old shooting victim off life support, two brothers were charged Friday with murder.
Jesus Peralta, 22, and Carlos Peralta, 19, both of Palmdale, allegedly confronted the boyfriend of Desiree Macias' mother at a Palmdale gas station early Wednesday.
Firing bullets into the family's car, the pair allegedly chased the Macias for miles. Desiree's three siblings, her mother and her mother's boyfriend were also in the car.
When the family pulled into their driveway, Desiree's mother noticed she'd been struck in the head.
A third man was traveling with the Peraltas and was arrested, but will not be facing charges.
The Los Angeles District Attorney's Office said there was insufficient evidence to file charges against that third man, who may be a witness against the Peraltas.
Desiree was hospitalized in critical condition and remained on life support Friday evening, her family said.
A fund has been created in Desiree Masias' name, according to a relative. Donations can be made to Wells Fargo account No. 2345282319, routing No. 122000247.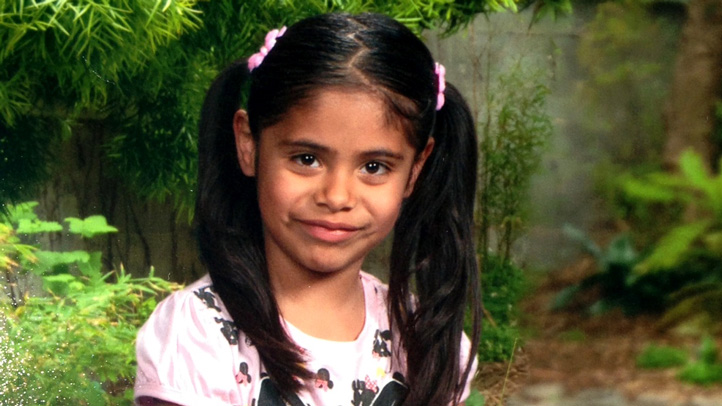 Meanwhile, messages of support, flowers, candles and stuffed bears accumulate outside the family's Palmdale home.
"We are scared about our neighborhood," said Juan Cortez, a neighbor whose son goes to school with the young victim.
"We would like to see more protective from police, more safety."
Children were among dozens of mourners who filled the street outside Desiree's home Friday night.
"She's a great friend to everybody and we all miss her," one classmate said.
Described as hardcore gang members, the Peraltas were charged Friday with one count each of premeditated murder and three counts of attempted murder.
They are being held on $8 million bail each. If convicted as charged, the brothers each face a maximum prison sentence of 185 years to life, according to the LA DA's office.
More Southern California Stories: