A remote area of the Angeles National Forest near Gorman was burning Saturday, with about 60 percent containment reported after about eight hours of firefighting.
The blaze had grown to more than 200 acres in rugged terrain and was visible from nearby freeways during the day, according to the Los Angeles County Fire Department and the California Highway Patrol.
Power lines were in the area, and a gas pipeline was about 3 miles away from the blaze, according to Nathan Judy, a fire information officer with the Angeles National Forest.
"That's a concern of ours," Judy said of the gas pipeline. "It's a good ways away, but it's still on our radar."
No flames were active in what's being called the Copco Fire by about 8 p.m., Judy said.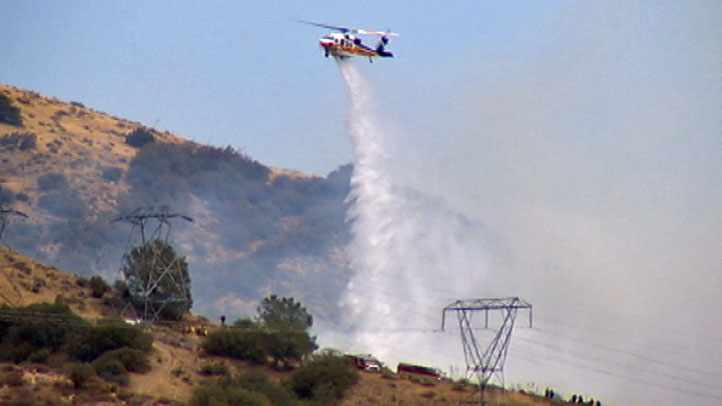 At the height of the blaze, about 350 firefighters responded from multiple fire agencies, Judy said. Overnight, about 175 firefighters were expected to be on site working to complete containment lines, he said.
Two helicopters were on standby to fly overnight water-dropping flights if needed, Judy said.
No structures were threatened and no evacuations were ordered, fire officials said.
Gorman is a tiny unincorporated area nearby the Golden State (5) Freeway (map). The fire was burning about 3 miles east of the town, Judy said.
City News Service contributed to this report.
Follow NBCLA for the latest LA news, events and entertainment:iPhone/iPad App | Facebook| Twitter | Google+ | Instagram | RSS | Text Alerts | Email Alerts