A wave of violence that left at least seven people dead, including the gunman, in Santa Monica Friday apparently began with a shooting and fire at a home in a residential neighborhood.
At 11:52 a.m., police received a call of shots fired in the 2000 block of Yorkshire Avenue, in seaside city's the eastern end, according to Santa Monica Police Chief.
Arriving on the scene, officers found a home in flames. Firefighters who arrived to combat the blaze found "multiple victims" inside the house, which was a "well-involved residential structure fire," Santa Monica Fire Department Chief SMFD Chief Scott Ferguson said at a news conference.
Officials later said two people were found dead in the home. Neighbors said they believe the home belongs to the gunman's father.
"It appears that it may not be" random, Santa Monica Police Chief Jacqueline Seabrooks said at a news conference.
Complete Coverage: Santa Monica Shooting Rampage
Neighbors said they had heard about seven gunshots before emerging to see 2036 Yorkshire Avenue (map) on fire.
Jerry Cunningham-Rathner ran out of her home to see a man -- clad in black, military-style gear – holding a firearm in front of a house across the street. A bag was lying in the street.
"He looked official, like a SWAT team guy dressed in black with his belt full of ammo," Cunningham-Rathner said.
Seabrooks later said the gunman had an AR-15 semiautomatic rifle.
Two cars slowed to a stop, and the gunman walked over to them, indicating a blue Mazda hatchback should pull over, Cunningham-Rathner said. He motioned to a woman in a dark sedan to keep driving, Cunningham-Rathner said.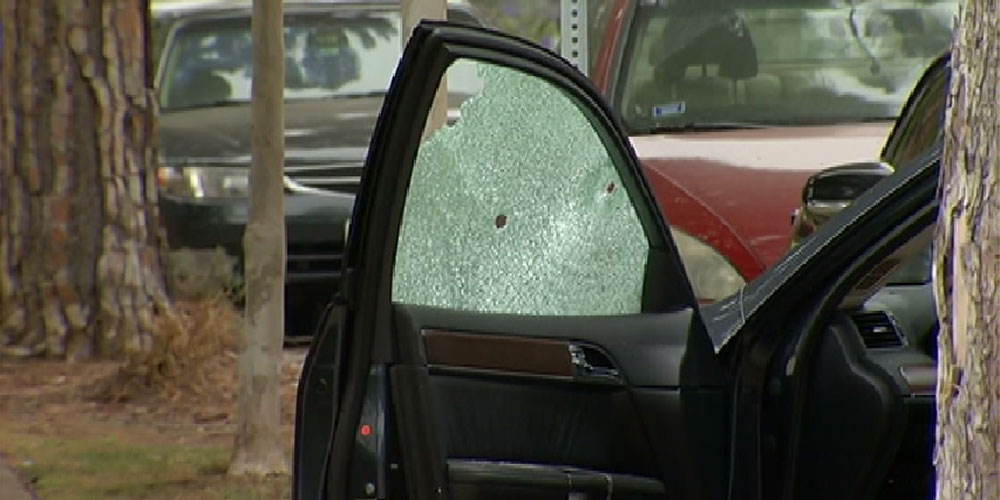 When the driver of the sedan hesitated, he fired two to three shots point-blank into her car, Cunningham-Rathner said, adding that he seemed emotionless.
Cunningham-Rathner ran into her home to call 911. When she came back outside, the gunman had gotten into the blue Mazda's passenger seat and the female driver was pulling away in an apparent carjacking.
The suspect apparently moved down Pico Boulevard, shooting people in random encounters. The shooting spree ended at Santa Monica College, where police shot the gunman dead in the library.
Meanwhile, Cunningham-Rathner went to the aid of the woman, who was shot in the arm. The woman's vehicle remained on the street with bullet holes through the driver's side window.
Authorities said a woman from that scene was hospitalized.
Arson investigators were on scene Friday.
The gunman, who was shot to death by police officers in the Santa Monica College library, remained unidentified but was described as a white male aged 25 to 30 years old.


View Santa Monica Shooting Spree in a larger map