The victim of a gun-wielding man killed Friday morning after a shootout with police near the intersection of Sunset Boulevard and Vine Street was said to be in critical but stable condition at Cedars-Sinai Medical Center.
The victim, identified by a friend as 40-year-old John Atterberry, was driving his silver Mercedes through the Hollywood area when the gunman reportedly fired into his vehicle.
Friday night, friends and neighbors came by Atterbery's Hollywood Hills home that he shares with his girlfriend to confirm the news and console one another.
"He's a great guy," said Tyava Winborne, a friend of the victim. "He was in my wedding. He and my husband are close friends."
Friends of Hollywood Shooting Victim Speak Out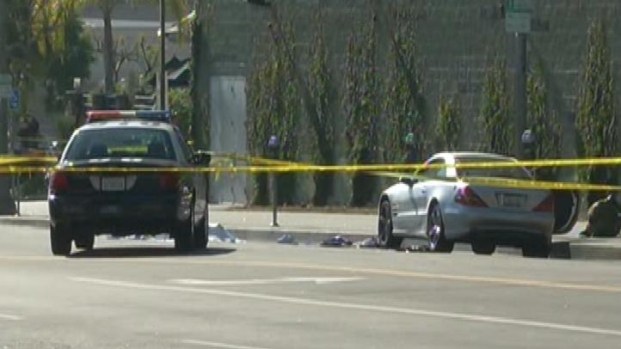 "I was supposed to see him next Friday cause we're having a Christmas party at his house," Winborne said.
Another man was grazed by a bullet, but didn't sustain major injuries.
Much of the incident that involved the gunman firing into passing vehicles was caught on video.
Link (Warning: Contains Graphic Language): Video of shooter at Sunset and Vine Hollywood
Link (Warning: Contains Graphic Language): Sunset & Vine Shooter Video 2
Follow NBCLA for the latest LA news, events and entertainment: Twitter: @NBCLA // Facebook: NBCLA