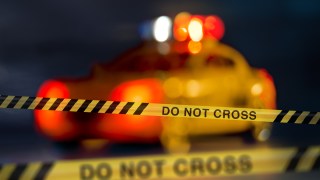 A homeless man pleaded not guilty Monday to charges he killed a good Samaritan who tried to protect a toddler from the man.
Prosecutors alleged Jeremy Harris, 36, was berating the 3-year-old boy - who is not related to either of the men - while at a Hollywood McDonald's June 18.
Gabriel Ortega, 57, confronted Harris, who was allegedly yelling obscenities at the boy, and Harris responded by hitting Ortega several times in the head.
Two days later, Ortega was hospitalized with headaches and nausea. He died July 14.
Harris was charged with one count of voluntary manslaughter and faces 11 years in state prison if convicted.
He remains in jail in lieu of $100,000.
Published at 3:09 PM PDT on Aug 5, 2014 | Updated at 6:56 PM PDT on Aug 5, 2014