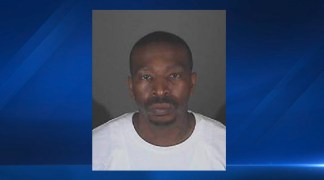 An inmate who was released by mistake from a Los Angeles County jail was back in custody Monday after he was found at a Nevada hotel, authorities said.
Steven Lawrence Wright walked away from the Inmate Reception Center a free man Jan. 30 on what the Los Angeles County Sheriff's Department called a "clerical error." Wright had been awaiting trial for a gang-related murder that took place in Pasadena on Jan. 19, 2011.
Deputies realized a mistake had been made nearly 33 hours later. Officials said he was released on a contempt of court charge rather than being held on the murder charge.
A $20,000 reward was offered for information leading to the capture of Wright, who was found in a Boulder City, Nevada hotel room Monday at midday. He was taken into custody "without incident," authorities said.
No additional charges are expected against Wright, the sheriff's department said. He was being held in Nevada, pending an extradition hearing.
Published at 2:29 PM PST on Feb 8, 2016 | Updated at 2:58 PM PST on Feb 8, 2016