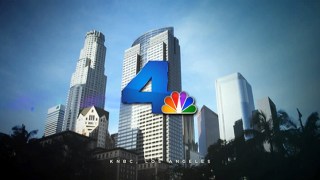 The city of Los Angeles will pay $26 million to settle a class action lawsuit brought by city sanitation employees who said the city failed to provide them with adequate breaks.
The City Council signed off on the deal in a Tuesday vote.
According to the lawsuit, Jose Gravina et al v. City of Los Angeles, the city did not adequately provide for trash truck operators to take 30 minute breaks for every five hours they worked, as mandated by state law.
The drivers could take their breaks, according to documents filed in the case, but their activity was highly restricted due to bureau regulations.
Drivers were barred from congregating with each other during breaks, napping or traveling off their routes. This, a court ruled in 2011, essentially circumvented the break requirements.
The claim, filed in 2006, also alleged the city failed to pay the 1,074 drivers who joined the lawsuit for the time in lieu of their break.
The city rebuffed the initial filing, claiming that its status as a charter city exempted it from some parts of the meal period regulations.
A court disagreed, and while an appeal was pending, the Council approved a settlement in February during a closed session.
According to the City Council motion, sponsored by Council President Herb Wesson and Councilman Paul Krekorian, $17.3 million will go to the plaintiffs in the case, and the remaining $8.7 million will be split between two law firms that represented the city.
The motion filed by Krekorian to put the settlement in front of the city council asserts that the case could have cost the city about $40 million if an agreement could not be reached.
Mayor Eric Garcetti also signed off on the agreement Tuesday.
The money will be paid out of the city's Solid Waste Resources Revenue Fund.