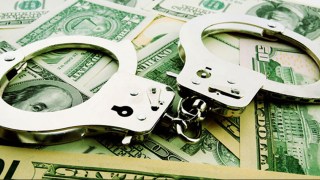 Instead of dessert, one upset Sausalito diner opted for a course of police cars and incarceration.
Adam Culbreth, 37, was arrested and booked into Marin County Jail after allegedly punching the manager of Salito's restaurant over a $64 tab, according to the Marin Independent Journal.
Police visited the eatery last Wednesday after receiving a call that a "highly intoxicated" man was causing a ruckus, the newspaper reported.
On the scene, they discovered Culbreth, who had allegedly slugged the restaurant manager and was attempting to depart the scene without paying his bill, the newspaper reported.
He was arrested in the parking lot, the newspaper reported, and is out on bail pending charges from the district attorney.