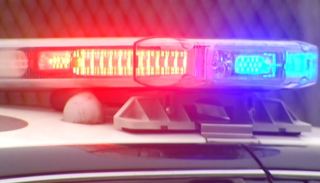 A man died in custody after a struggle with police in South Los Angeles, nearly a week before officers from the same LAPD division fatally shot a mentally challenged man blocks away.
Omar Abrego, 37, was suspected of reckless driving on the night of Aug. 2, LAPD officials said in a statement released nine days after the incident.
Gang enforcement sergeants struggled with Abrego after he ran from a car that was seen driving erratically, police said.
Abrego died at the hospital early the next morning.
Parallel probes into the incident were launched by the LAPD and the Los Angeles County District Attorney's Office, police said.
LAPD officials declined to comment further about the incident.
Abrego's encounter with the LAPD occurred about four blocks away from where gang enforcement officers fatally shot 25-year-old Ezell Ford on Monday after stopping him for questioning.
The officers involved were not identified.
The officers shot Ford after he tried to tackle them and take one of their guns, the LAPD said in a statement.
Earl Ofari Hutchinson, the president of the Los Angeles Urban Policy Roundtable, who has been calling on the LAPD for transparency in the Ford death, saiid he hopes to see the same thing in the investigation of Abrego's death.
The fact that the officers involved were from the same police division and that the cases happened so close together raises questions, he said.
"The fact that this division does not have cameras (in the police cars), many people are suspicious," he said.
A protest over Ford's death on Thursday coincided with nationwide protests about the fatal police shooting of unarmed black teenager Michael Brown in Ferguson, Mo. on Aug. 10.