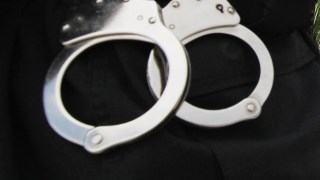 A 43-year-old mother was fatally stabbed in front of her adult children in a fight over a parking space at a popular Whittier swap meet last Friday, police said.
Whittier police arrested Reggie Cervantes, 22, and Brenda Rangel, 19, on suspicion of murder for their involvement in the death of Elizabeth Yanez on Oct. 17.
Officers responded around 9:30 p.m. to a report of a fight in the parking at the Santa Fe Springs Swap Meet. When they arrived, Yanez was found lying on the ground with several stab wounds to her neck and back, police said. She was taken to UCI Medical Center where she later died.
Investigators learned that Yanez was stabbed by a male and female during a dispute over a parking space. Police said Yanez's 22- and 23-year-old children witnessed their mother being stabbed.
Detectives developed a possible suspect vehicle description and, after "obtaining crucial evidence" at the scene, were led to Cervantes and Rangel. They are being held on $1 million bond at the Los Angeles County Jail.