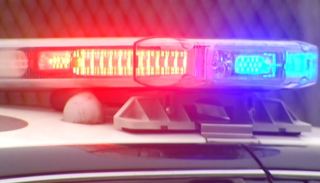 A mountain lion was seen carrying away a dog in the Hunters Ridge community of Fontana Saturday night, officials said in a statement.
Police said they received a report of an estimated 110-pound mountain lion in the 4200 block of Foxborough Drive at around 9:27 p.m.
The person reporting the animal said they saw it carrying a dog over a fence and down into a canyon area on the west side of the street, Fontana police said. The mountain lion then walked behind several residential homes before disappearing into a deep ravine.
Officers arrived on the scene and and conducted a search of the area with the assistance of two airships.
The investigation turned up paw prints, a small blood trail and a broken fence where the mountain lion jumped over.
The resident who originally saw the cougar said the mountain lion has been seen in the area before and seemed to have little fear of people.
Officials urge residents to keep their pets inside and contact police if they spot the animal.
Published at 2:05 PM PDT on Aug 17, 2014 | Updated at 3:49 PM PDT on Aug 17, 2014