Mountain lion sightings were reported during the weekend in the same community where a big cat attacked and killed a family's German Sherpherd last week.
The sightings in Fontana, about 50 miles east of downtown Los Angeles, were reported Saturday within about 30 minutes. The first report came from a resident who saw the mountain lion walking north of Edmonton Street near Regina Way (map) Saturday morning.
Officers in a helicopter later found the animal under power lines northwest of Reservoir Road near Edmonton Street.
"The officers in the helicopter lost sight of the mountain lion and were unable to locate after a lengthy search," according to a statement from the Fontana Police Department.
On Wednesday, a mountain lion attacked and killed a 100-pound German Shepherd in the back yard of a Fontana home. Officers fired several rounds at the mountain lion, which appeared ready to pounce on officers before running off, police said.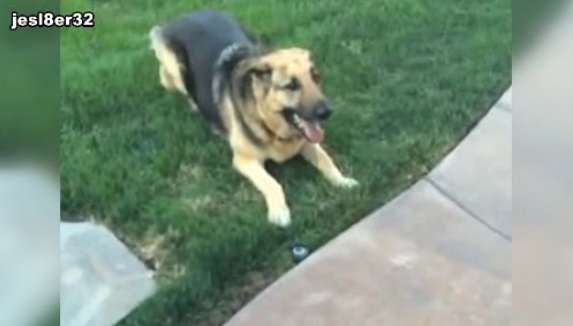 There was no indication the mountain lion was struck by the rounds, police said.
Late last week before the weekend sightings, police said the mountain lion that attacked the dog likely retreated to a canyon area.
California Fish and Wildlife officials described the mountain lion's behavior as "anything but normal" and consider it a significant public safety threat. An animal is considered a public safety threat if there is "a likelihood of human injury based on the totality of the circumstances," according to the California Department of Fish and Wildlife. The lion's behavior, proximity to schools and other factors are considered in making that determination.
Police have asked residents to keep pets inside, especially during dusk to dawn hours.