Two teenage gang members pleaded not guilty Tuesday in the slaying of a Southern California father, gunned down in front of his 15-year-old son while the pair responded to an online ad for a smartphone.
Ryan Roth, 17, and Markell Thomas, 18, are accused of using a Craigslist ad to lure Rene Balbuena to the 9200 block of Gramercy Place near 92nd Street in South LA the night of Oct. 19.
The 41-year-old father of two was responding to the ad for a $300 Samsung Galaxy that his son found on Craigslist.
Investigators said Balbuena (pictured below) texted the suspects to let them know he was there and ready for the transaction, LAPD Detective Chris Barling said last months in a news conference announcing the arrests.
That's when Thomas allegedly jumped in the backseat of Balbuena's car and pointed a gun at the victim's 15-year-old son, demanding property.
Balbuena stepped out the car and was shot multiple times in the torso, allegedly by Roth, who was waiting outside the car, Barling said. Balbuena's son suffered a non-life threatening graze wound.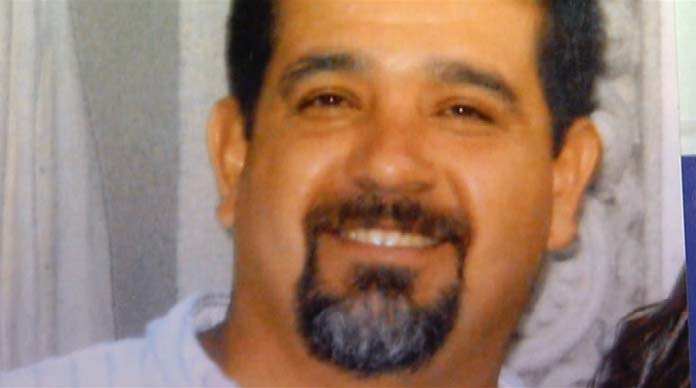 Roth and Thomas were arrested in late October after detectives linked the slaying and attempted robbery (the suspects did not get any money from the Balbuenas) to at least seven stick-ups in the Baldwin Hills area, all involving the same Craigslist ad for a Samsung Galaxy smartphone.
Thomas is believed to have been involved in all seven of those robberies, Barling said.
Both suspects were charged by the LA County District Attorney's office with one count each of murder, attempted murder, robbery with special circumstances and gang allegations.
The 17-year-old was charged as an adult.
The pair pleaded not guilty Tuesday and are schedule to appear in court in mid-December for a pretrial hearing.
More Southern California Stories:
Published at 2:03 PM PST on Nov 12, 2013 | Updated at 2:06 PM PST on Nov 12, 2013