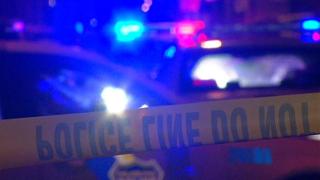 An Orange County man has been arrested on suspicion of murdering his elderly grandmother five years ago and then trying to have a witness to the crime killed.
Michael Wesley Baker, 32, is accused of killing his 82-year-old grandmother, Sara Mowrey, at her home in Laguna Niguel on the night of Jan. 13, 2009.
The next morning, Baker was allegedly seen by an acquaintance trying to dump Mowrey's body in an apartment complex dumpster. The witness did not report the incident to police and Mowrey's body was never found.
Family members later reported Mowrey missing.
Last year, Baker allegedly tried to solicit several people, including an undercover Orange County Sheriff's Deputy, to murder the witness.
Baker was arrested Thursday and charged with three counts of solicitation of murder and one count of murder. He has previous convictions for possession of methamphetamine, domestic violence and terrorist threats, which means he could face sentencing enhancements if convicted, according to a statement from the Orange County District Attorney's office.
He faces up to 59 years in prison if convicted, and remains in custody in lieu of $1 million bail.