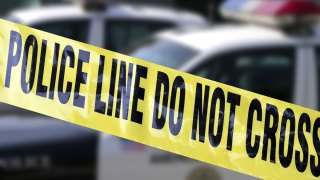 One person was in grave condition and two others were seriously injured after a car hit a pole in the South Central area Monday morning.
The collision was reported around 8:55 a.m. in the 4200 block of Avalon Boulevard.
Initial reports indicated a person was dead at the scene. When some of the wreckage was removed, authorities determined the person was still alive. They were taken to a hospital "with a sense of hope and urgency" to a hospital, according to an alert from the Los Angeles Fire Department.
The person was reportedly in "grave" condition.
At least one person was rescued from the wreckage. Officials said two people were taken to a hospital in serious condition.
Refresh this page for updates.