Car chases are something of a common sight on Southern California roads, with drivers trying to outrun police on freeways, surface streets and even across the desert sands.
In Los Angeles County, there were more than 1,200 in 2014 alone - that's more than three chases each and every day.
And in the first half of 2015, police say, there have been more than ever, with varied thoughts about what is sparking the increase.
"A lot of them do seem to be more brazen. A little more callous, a little more cavalier in their attitudes towards running from the police," said LAPD Commander Andy Smith.
LAPD officials revealed to NBC4 that 2015 could be the busiest pursuit year in nearly a decade – potentially the highest numbers since the agency's pursuit policy changed in 2003.
WEB EXTRA: "Way Too Many Pursuits" in LA, CHP Official Says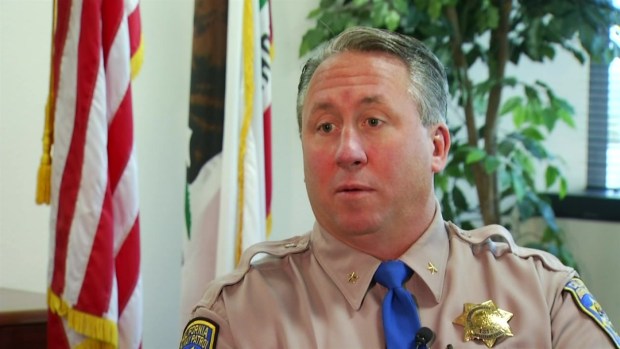 "We don't chase people for minor infractions," Smith said. "We only chase people that have committed serious crimes – obviously felonies. Maybe a reckless driver, but we only chase people for serious crimes. We don't chase people that commit minor traffic infractions."
The most recent numbers, which cover from January through May, show LAPD officers were involved in 235 chases during that time.
That's a 43 percent jump compared to last year.
"Across the country and here in LA we are seeing people with a disrespect for law enforcement," Smith said.
He thinks this antagonistic attitude could be fueling the desire to run.
"What is more blatantly defiant towards law enforcement than not stopping?" he asked. "When there is a police car with a red light and siren, you're required to stop by law and by the vehicle code and you turn around and say 'I am not stopping.'"
More chases could also mean more crashes. NBC4 examined 10 years of Los Angeles County data and found that countywide, 32 percent of all pursuits end in a crash.
"We analyze to see whether or not the pursuit should have occurred," said Sgt. Troy Abordo, who supervises LAPD's Pursuit Review Unit.
WEB EXTRA: LAPD Choppers Assist in Safety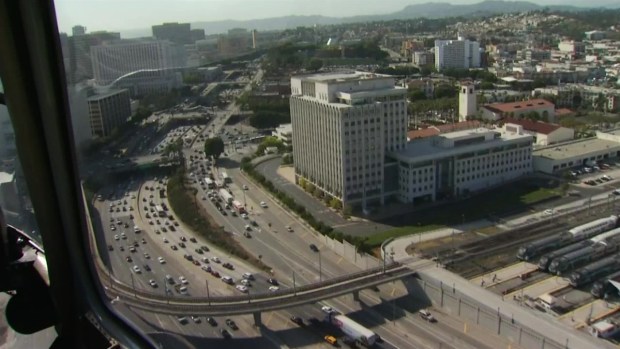 Abordo said pursuits are not easy on the officers involved.
"Your mind is racing all the time. It is a very difficult time," he said.
Officers on the street also rely on a weapon in the sky, helping them track the suspects being pursued.
"It's a godsend when the airship is overhead," he said.
At almost any hour of the day or night, there are two LAPD choppers working so-called "astro-patrol."
"What we have the opportunity to do is break that tunnel vision for the officers, or actually advise them if something kind of dangerous is coming their way," said Sgt. Jaime Marin.
WEB EXTRA: Advantages of Assisting in Police Chase From Sky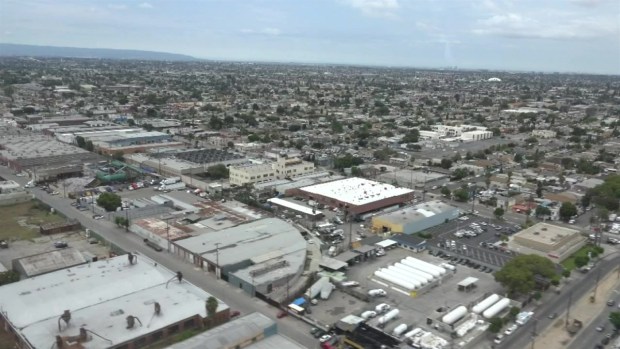 From their spectacular vantage point above the chase, officers in the helicopter can direct officers on the ground.
Marin and his crew said they feel the increase in pursuits.
"Ever since Prop. 47's taken into place, we've seen crime climbing," he said. "We really have."
Studies are underway to see if there is a link between the increase in crime and Proposition 47, which released hundreds of nonviolent offenders from jail at the end of last year.
WEB EXTRA: Tracking Drivers in Pursuit From Air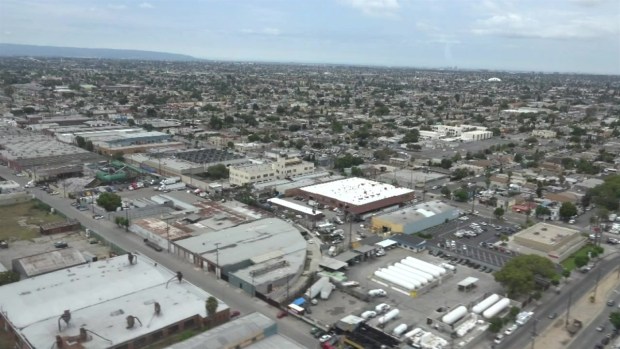 There has also been a marked increase in stolen cars in the city, Smith said. That is the crime most commonly linked to a pursuit.
No matter the cause, it's unlikely that a pursuit driver will escape police in Los Angeles. LAPD makes arrests more than 80 percent of the time.
"Most crooks that are fleeing police know that once the helicopter is up over there is no escape," Smith said. "You are going to get caught."
WEB EXTRA: Airship Helps LAPD Officers on Ground