A search was underway Friday morning to find a gunman who fired at and shattered the window of a San Bernardino police patrol car while an officer was sitting inside of it, police said.
The shooting was the third such attack on a law enforcement officer in a 10-mile area in San Bernardino in three weeks, police said.
"We're on heightened alert," San Bernardino Police Chief Robert Handy said.
The officer was driving in the 2200 block of West Rialto Avenue when his window was struck just after midnight, said Sgt. Gary Robertson of the San Bernardino Police Department.
Sheriff's Deputy Shot Delivering Eviction Notice in San Bernardino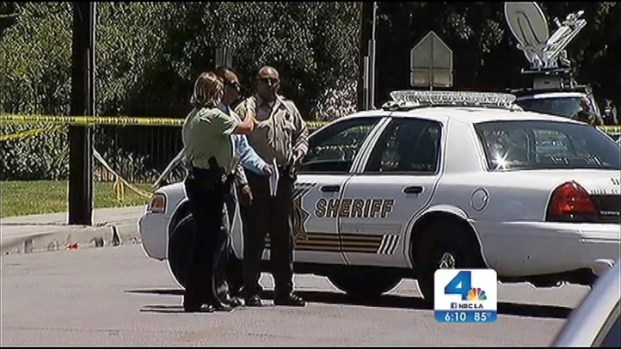 After hearing a single gunshot when his window shattered, the officer fired rounds in response, Robertson said.
The officer was not struck by the bullets, but he hurt his arm on the broken glass, police said.
The Colton and Rialto police departments were assisting San Bernardino police in the search to find the unidentified shooter.
Car Opens Fire on Deputies; One Shot
The news came one week after at least four men got into a gun battle that wounded a San Bernardino police officer and two of the assailants after a traffic stop.
One person who was arrested was a parolee and another was a 14-year-old boy.
A man was arrested in connection with a drive-by shooting attack that wounded a San Bernardino County Sheriff's deputy on July 16.
Anyone with information was asked to call the San Bernardino Police Department at 909-384-5742 or the anonymous We-Tip hotline at 909-384-5656.
More Southern California Stories: