A driver involved in a police chase that killed a pedestrian remained in the hospital Thursday night, authorities said.
Victor Sanchez, pictured below, is expected to be arrested on suspicion of murder, according to Santa Ana police officials. Sanchez was apparently driving the car during a brief police chase that led to an officer-involved shooting.
The pursuit followed a fist-fight between police and a man suspected of being part of an illegal gang. The fight happened about 11:45 a.m.
"During that altercation, something led to an officer-involved shooting," said Cpl. Anthony Bertagna of Santa Ana Police Department.
Pedestrian Killed After Police Pursue Fleeing Car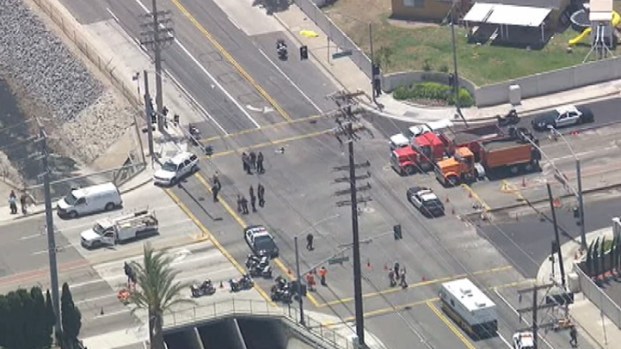 The man died at the hospital from his injuries, Bertagna said. Three other men took off in a white Dodge Charger, which crashed less than two miles from the initial conflict with police.
A male pedestrian was struck and killed -- landing 30 to 40 feet from the car -- when the pursuit driver crashed near Flower Street and MacArthur Boulevard (map), according to police.
The three men ran from the vehicle. One was caught by a police dog, and a second was shocked with a Taser after trying to fight off police, and a third surrender.
The pedstrian was pronounced dead at the scene.
The pursuit began near the 1000 block of West Central Avenue.