Rarely is the public privy to the exact chain of events leading up to a police shooting, pursuit or use-of-force incident.
In Rialto, officers are changing that by wearing their own cameras attached to their uniforms -- similar to the one below in an image from maker Taser International -- that could change policing in the Southland.
"It's capturing it in real time from the officers' perspective," said Sgt. Josh Lindsay, with Rialto police.
For the past year, Lindsay and about 40 other Rialto officers have been testing the on-officer cameras.
"It helps us do our job, documents what we are doing," he said.
Used during traffic stops and tense moments when officers feel forced to draw their weapons, the $1,200 on-officer cameras are a third-party eyewitness that is proving to be cost effective for the Rialto Police Department.
Since the cameras were introduced, there has been an 88 percent reduction in officer complaints and a 60 percent reduction in officer use-of-force incidents.
"If you are being watched you tend to behave in a more professional manner," Rialto Police Chief William Farrar said.
The cameras encourage his officers to perform more professionally and deter the public from acting out, or filing frivolous complaints against officers, Farrar said. They save the department time and money.
Lindsay, who co-manages the project, said the video evidence has forced some suspects to plead guilty out right. The video is securely uploaded to a cloud server – raw and unedited – at the end of each officer's shift. It's stored as evidence.
Farrar cites an police shooting last year in which footage from the on-officer cameras is being used in the investigation.
Cell phone video captured the incident at a distance. Multiple on-officer cameras were rolling and, Farrar said, will give a clearer account of what happened.
Farrar calls the technology the future of the law enforcement. In Rialto, soon every officer will be equipped with an on-body camera.
"I think this study has shown that these cameras are not only useful, but in my opinion, necessary," he said.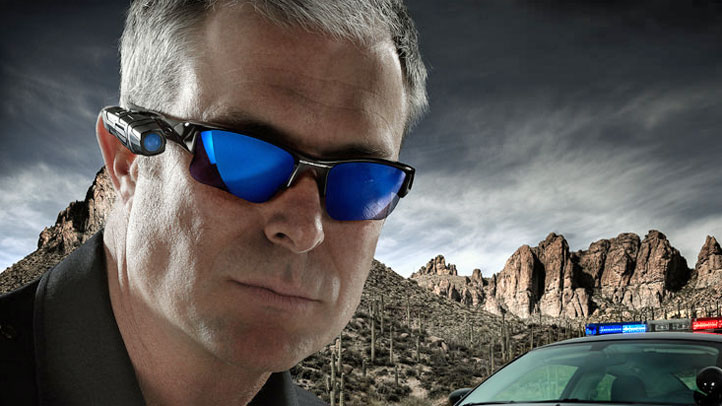 Published at 1:47 PM PDT on May 7, 2013 | Updated at 6:59 AM PDT on May 8, 2013