Patience and about $250 bought fans of a sought-after sneaker the latest edition of the specially designed shoe that went on sale Thursday morning at a store in Los Angeles' Fairfax District.
About 400 people gathered by mid-day Thursday outside the Supreme Los Angeles store. That figure grew steadily since about 200 sneaker seekers arrived at the store late Wednesday, when a minor skirmish broke out before customers settled into folding chairs and wrapped themselves in sleeping bags for the overnight wait.
Maurice Anderson, a graphic designer from Denver, was at the front of the line outside the Fairfax District Supreme store. He picked up his updated edition of the striking Supreme X Nike Air Foamposite One when the store opened early Thursday.
The gold color-accented shoe -- available in red and black -- sells for about $250, but customers told NBC4 they expect to see offers on eBay for $850 to $1,200.
"They're limited, they're hot," said Alexander Ferguson, a proud owner of the new shoes. "There's a lot of hype on this shoe."
Matching shorts and a tanktop are available.
Many of those in line Thursday represent e-commerce consignment shops. They will likely purchase multiple pairs of the shoe, then sell them elsewhere.
The shoes were scheduled to go on sale Thursday morning in New York, Los Angeles and London and online, but the New York sale was canceled because of an a overwhelming crowd. The relatively minor disturbance -- pushing and shoving -- outside the LA store stopped after security guards arrived, according to police.
The crowd was estimated at about 200 people Wednesday night, but grew to about 400 Thursday morning.
Nike launched the original shoe in 1997 as a model for NBA st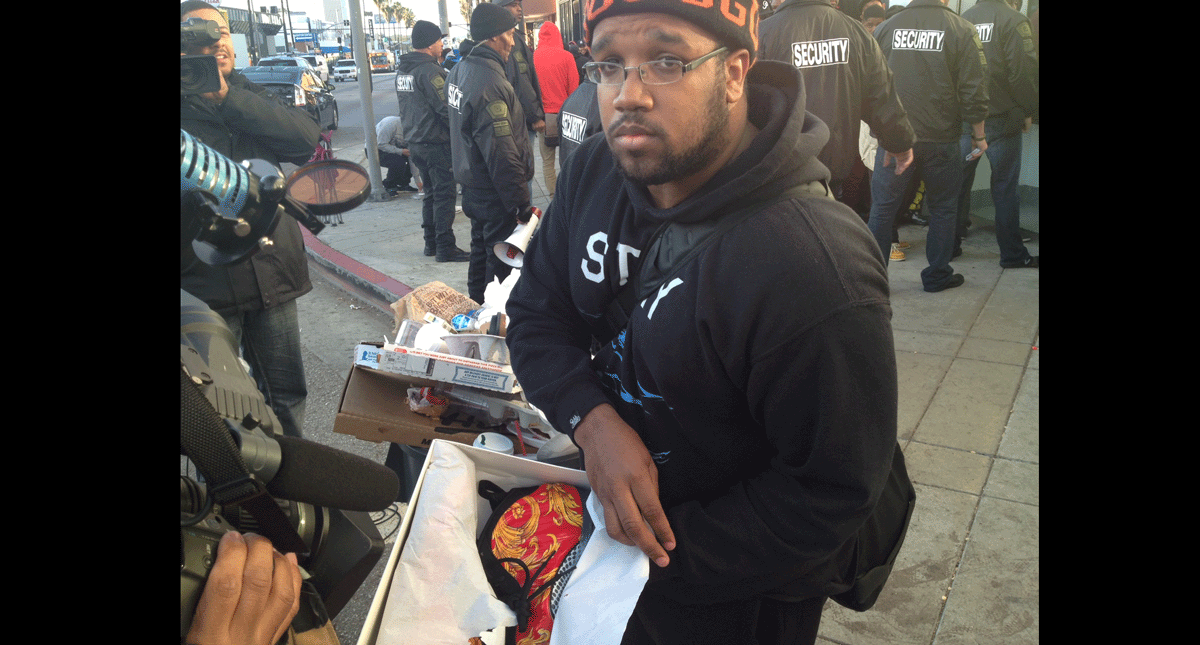 ar Anfernee "Penny" Hardaway. The shoe's "unorthodox appearance" was inspired by a molded sunglass case consisting of a high-tech foam material.
The new edition is a collaboration between Nike and designers with retailer Supreme.